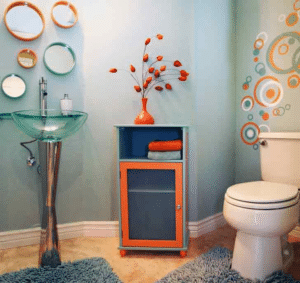 As in the years previous, the top trends for remodeling your bathroom all center around making your space more open, contemporary, utilitarian, and some times more high tech.
Open Showers
With an open and doorless shower you not only get more room but more light is let in as well. Frameless or walk in showers are easier for the elderly and anyone with mobility problems. Smaller bathrooms can be better optimized for space with a doorless shower. Shower heads can feature controls to change your water pressure and temperature, making a shower more like a spa in your home.
Gray Color Scale
The color gray works well because it pairs well with other popular bathroom colors like white and blue. It's neutral and contemporary and lets you update the space easily whenever you want. Gray was popular in 2014 and looks to be as popular if not gaining in popularity in 2015. Tiles are available in the gray color scale in everything from ceramic and glass to granites and other stones.
Freestanding Tubs
Although the bathtub is slowly being phased out, either due to the greener culture we live in, or because people might be too busy to take a long soak in a tub, if you want to keep a tub in your bathroom, the choice more pleasing to the eye is a tub that stands alone.
This will also help you keep your larger, more open shower separate. This will also help work your tub into your bathroom, and not have it as an immovable fixture at the wall. They don't have backsplashes and aren't waterproof so look at some neutral tile to go around it to keep from ruining your bathroom.
Lighting and Technology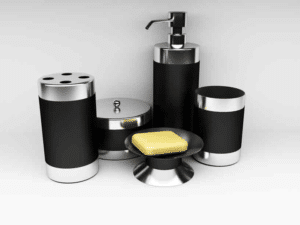 Your lighting can be used to change the experience in your bathroom. With brighter lights you give your room a clean or sleek feel, with dimmer lights you can transform it into a relaxing spa feel. When you cut for your lighting your choice is pretty final, so make these decisions beforehand.
Technology in all rooms of the home has really stepped its game up the bathroom being no exception. Waterproof radios and televisions with touch led screens can really liven up your newer open shower. There are also control panels for your shower heads to get exactly what you want out of your shower experience. The options are pretty limitless.
Call Valley Plumbing at 801-341-4222 for top-tier bathroom remodeling services in the Salt Lake City area.