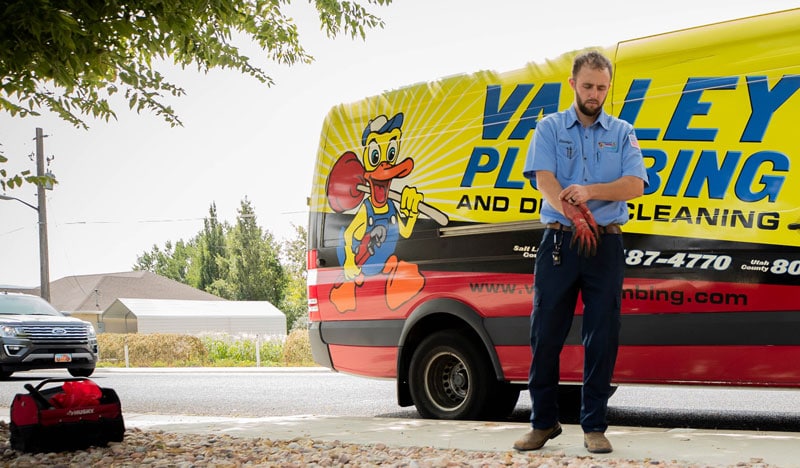 Residents throughout Salt Lake, Utah, and Davis Counties rely on Valley Plumbing and Drain Cleaning for professional video sewer line inspections. These inspections allow us to pinpoint problems within your sewer line and make it easier to determine the condition of the line and the most effective method for fixing the problem.
As the camera enters the line, our technicians will sit down with you and show you through a monitor what is going on inside your pipes and what they are diagnosing. You will be able to see the source of the problem, so you know exactly what is going on.
Save instantly on your next service with our exclusive online specials and coupons.
What Causes Problems in Sewer Lines?
While there is no single source of sewer line damage, three main causes include:
Tree root intrusion: Tree roots are the most common cause of  sewer line backup. Since roots are living, growing plants, they need water to thrive. This means if the closest water source is in your sewer line, that is what they will target, creating clogs and blockages inside the line.
Temperature spike: When temperatures rise, the ground can shift causing your sewer line to shift. Alternatively, cold weather can cause pipes to freeze resulting in slow or backed up drains. Slow-moving water causes ice to form and expand which can cause your line to crack.
Deteriorating pipes: Old, cast iron pipes can easily crack and break down over time, creating problems within the line. For this reason, many new homes are built using plastic or copper pipes.
When Do You Need This Service?
Video cameras are used to identify various pipe damages, obstructions, and other issues that prevent the proper flow of waste out to the city sewer or septic tank. We don't just want to clear a line for you - we want to make sure the problem is thoroughly taken care of to prevent recurring problems.
If you have a main sewer line that is backing up into your home, you will want to know that your line has been cleared and the sewage problem isn't going to happen again. We will do all we can to make sure the problem is fully resolved and that you will not experience recurring issues.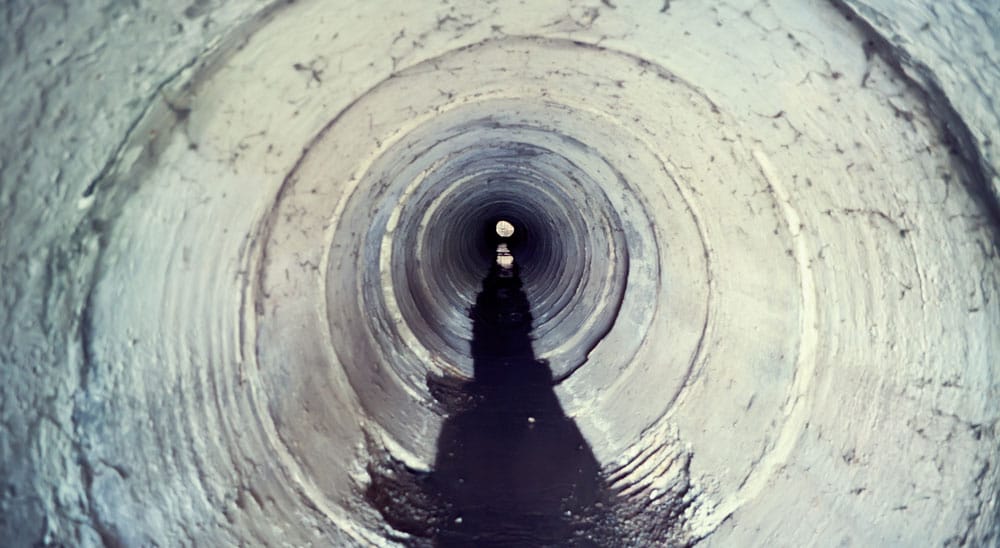 Be sure to check out our customer reviews to see what other homeowners in Salt Lake City, UT and the surrounding area are saying about us.
How to Prevent Future Problems
No one wants to deal with sewer line problems. In order to prevent issues in the future, take the following simple, yet effective steps:
Get your line inspected annually.
Avoid planting trees near your sewer line.
Do not flush anything down the toilet that will cause a clog.