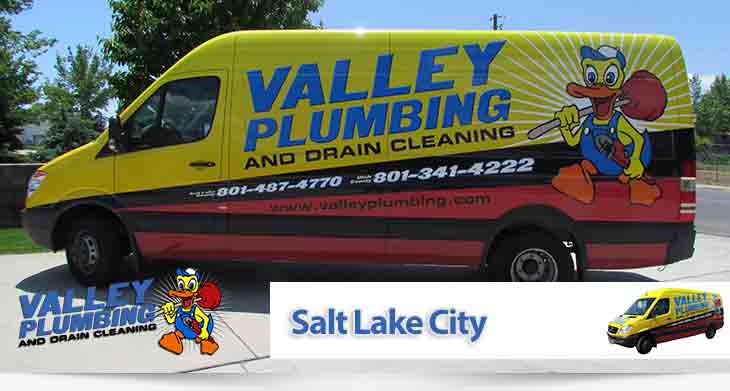 If you have plumbing problems that you just cannot solve yourself, don't leave it to some second rate plumbing company. Our trained, licensed plumbers take pride in the quality of their work and when they perform any job, they always do it well. Call Valley Plumbing and Drain Cleaning today – we'll help you solve your troubles, and you won't have to stress about the quality of the work.
Save instantly on your next service with our exclusive online coupons and special promotions.
Our lines are open 24/7 for your ultimate comfort and convenience. You can sleep at night knowing in case of a plumbing emergency, you'll always have us there to help you through it.
We are proud to service the following areas:
Find out why our customers love us when you read our customer reviews and feedback.
Why Work With Us
24-7 Emergency Service: A plumbing emergency doesn't have to be a nightmare when you have us on your side. We are available 24 hours a day, 7 days a week to take your call and provide prompt service to your home. If you have a problem with your sewer line or drain, you don't have time to sit around and wait for help. When you need service immediately, we're the guys to call. Don't risk causing costly damage to your home by waiting to take care of a plumbing emergency. You can have peace of mind knowing we are always here you, no matter the time of day.
Experienced, Licensed Technicians: All our plumbers are highly trained and experienced to solve all of your worst plumbing problems. Since they are regularly trained on the latest technologies and methods within the industry, you can trust that no matter the job, we will get it done quickly and effectively. Great service comes second nature to our technicians, who are always on time and respectful of your home. You don't have to worry about a mess after the service, because they always clean up after themselves.
Competitive, Honest Pricing: When you work with us, you don't have to worry that we will charge you an arm and a leg. We offer competitive prices on all of our services, and you will always receive an estimate before we start any work. Enjoy peace of mind knowing that we will not only fix the issue, we will do it at a rate that is fair and won't break the bank.
Reviews powered by Nearby Now
---
Neil A.
Will fix the drain for the pump
Near
1053 West 1550 South,
Springville
,
UT
84663
---
Jon .
Lateral line go through for drain
Near
5181 State Street,
Murray
,
UT
84107
---
Travis W.
Pulled two toilets to try and clear main line. Tried from inside cleanouts as well. Tried fro floor drain in mechanical room. Everywhere we tried the cable would come up the toilet stubs. Water was still backing up when we were done however the toilets are now flushing and nothing is backing up. Unable to gaurantee this job do to the the way the sub rough was plumbed.
Near
9700 Highland Drive,
Sandy
,
UT
84092
---
Ryan W.
High recovery heater with tank booster we put in is still not providing enough hot water to fill walk in tub. Eric came out with me to look at more options and he found a way to get a PVC vent out the side of the unit. We would have to cut a hole in the ceiling in the hallway bedroom and one in the closet to get the vent out. Customer would have to have an electrical outlet put into water heater closet and patch nipple in bedroom ceiling. If tankless was installed initially, it would have cost $4900. Since customer has already put $2400 into project, we will install tankless with descaling filter for $2500. We would use Noritz EZ 111 tankless heater.
Near
1641 Alsace Way,
West Valley City
,
UT
84119
---
Eddie D.
Breaking out concrete in the basement for the tub/shower drain line and running the line to the appropriate area off the toilet pipe in the ground. Patches the concrete and installing cust supplied tub and tub/shower valve. Running water lines for the sink and the toilet and tub/shower, from the 3/4 inch pipe around the corner, up th 15 foot for each run plus the drops from the ceiling. Cutting out the 3 inch pipe for the toilet to install the toilet flange. Rough in to be done before the sheetrock can be installed.
Near
994 Iris Lane,
Mapleton
,
UT
84664