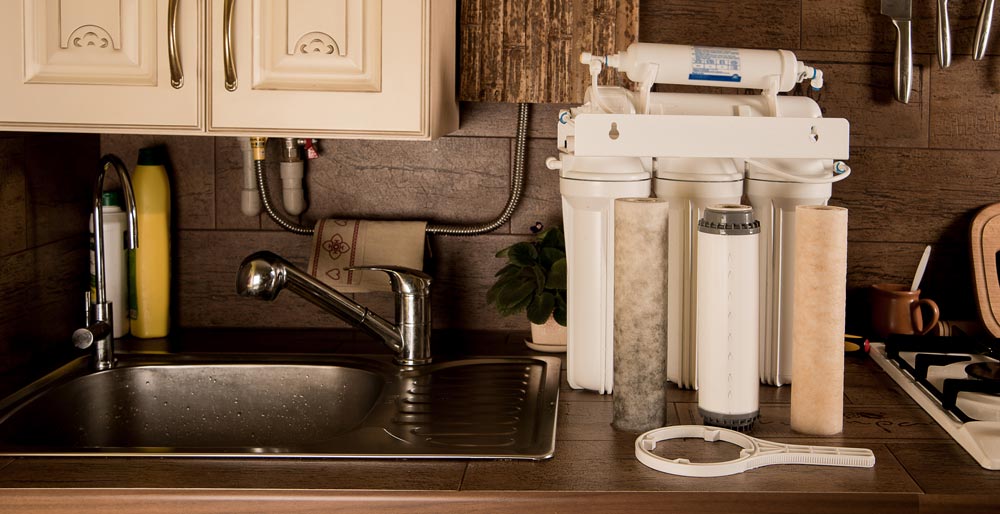 Whether you are at home or at work, access to healthy, pure water is crucial. The best way to achieve this is through professional installation of a water filtration system. At Valley Plumbing and Drain Cleaning, we serve Salt Lake City, UT and the surrounding areas, providing professional assistance in choosing and installing the most appropriate water filtration system to meet your specific needs and requirements.
Take advantage of our online coupons and promos today and save on your next installation or repair.
Benefits of a Water Filtration System
Having clean water should never be a second thought. If you're ingesting dirty water, it could lead to all sorts of diseases and stomach viruses that could really hurt your health down the line.
When you contact us to install a whole-house water filtration system, you can expect to see some of these benefits and more:
Removal of harmful impurities from the water: This includes impurities that many medical experts have linked to serious ailments and disease.

Water tastes better: With the installation of one of our water filtration systems, you and yours will enjoy the best tasting water possible.

Healthier food: Our top of the line water filtration system also works to enhance the overall quality and taste of your food when you use it to clean your proteins and vegetables.
Water Filtration System Options
At Valley Plumbing and Drain Cleaning, we provide our customers with options for top of the line water filtration systems. We have two main systems that our customers can choose from:
Carbon Filters: These filters have an established track record of providing clean, wholesome water. Periodic replacement is required for these systems to remain effective.

Reverse Osmosis: Designed to address and purify water on the molecular level, this type of filter removes impurities down to the microscopic level. These systems are highly effective and affordable for any budget.
Find out what area residents think about our services in the comments and reviews.
Committed Team of Professionals
Our committed team of professionals are happy to consult with you to determine what type of water filtration system makes the most sense for your home or office. We offer no-obligation consultations to discuss your needs, goals, and objectives. You can rest easy knowing that we will find the perfect system to meet all of your water filtration needs for today and into the future.