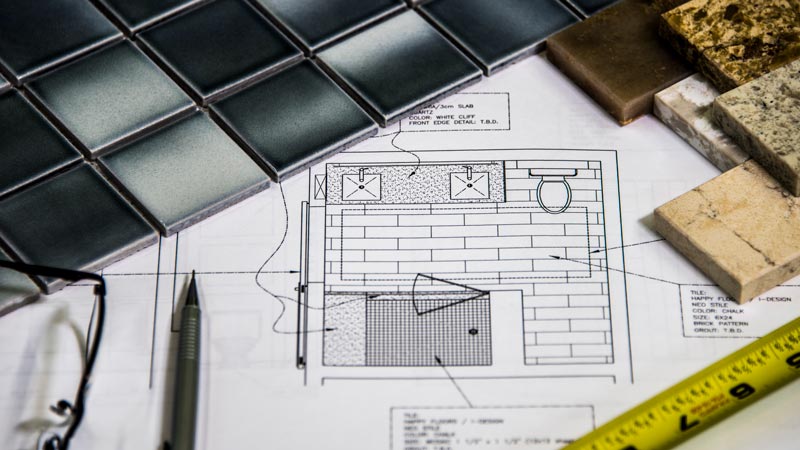 The piping in your home's bathroom greatly affects the value of the house, and remodeling will make the home more enjoyable to live in and more impressive for guests who visit.
If you want to make changes to your home's bathroom, working with one of our professional plumbers ensures that the remodeling process goes smoothly. We serve residents throughout Salt Lake City, UT and the surrounding areas.
Get instant savings with our exclusive online specials and coupons.
What Plumbing Issues Should Be Considered?
Not just anyone can make plumbing remodels to your bathroom. You need someone who has had years of experience and who understands that when the structure of the bathroom is being remodeled, it must comply with current plumbing codes.
Our plumbers take into account all of the following when doing bathroom plumbing remodels:
Pre-existing plumbing: The bathroom in your home must be remodeled in a way that is compatible with plumbing that is already there, as this will determine where certain plumbing can go.

Conscious of the fixtures: While the fixtures can be moved in each bathroom, the homeowner and plumber must consider where the fixtures are and how easily the plumbing can be moved from one place to another.

Moving the plumbing and the fixtures: When the homeowner wants to move the shower, tub, or toilet, the plumbing that serves all of these fixtures must also be moved responsibly to ensure that the plumbing will work just as well.
Updating the interior of the bathroom is just as important as the aesthetic exterior of it. New equipment will improve the longevity of all your pipes and inner workings.
Find out what your neighbors are saying about us by reading our latest customer comments and reviews.
What About Building Codes?
There are unique building codes in every city and every municipality. Our technicians and plumbers are all up to date on the codes for the areas in and around Salt Lake City, UT so they'll make sure that any remodeling done is going to abide by them. The following are some of the building codes we take into account:
Building codes: Depending on the structure or building, different codes must be followed. Our technicians take all of these into account when they work on a project.

Material codes: Certain codes restrict the use of certain materials. We make sure that all the materials for a given project are in line with regulations.

Build-out: The bathroom itself must follow certain codes. Following these regulations will ensure that the bathroom works at peak efficiency and that plumbing problems don't stem from breaking codes.
With the help of a professional, licensed plumber, every bathroom can be remodeled in a way that improves your home's aesthetics while making it more functional and increasing its value.
Bathroom remodeling does not have to be difficult. Valley Plumbing and Drain Cleaning is here to help make your remodeling project stress free.