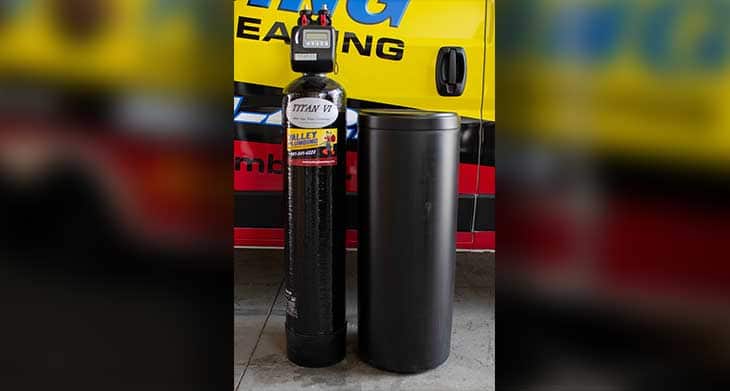 Did you know that the film or coating on all those cleaned dishes, clothes, skin, hair, appliances and plumbing fixtures is all from hard water? Combat hard water with a new water softener installation. The skilled technicians at Valley Plumbing and Drain Cleaning can help you with professional installation. We serve customers throughout Salt Lake County and Utah County.
Access exclusive online specials and coupons and save on your installation or repair.
What Problems Can a Water Softener Solve?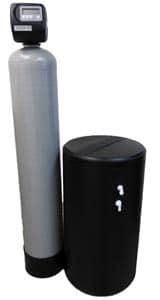 Hard water can lead to nasty problems for the plumbing system in your home or business - from clogging your shower head to making all of your drinking fountains turn white from scale buildup.
One of the most annoying things about hard water is that itch you have when you get out of a nice shower or bath. There is a way to get rid of all of that. The reliable team at Valley Plumbing and Drain Cleaning is here to help you solve this problem.
A water softener will make sure that all of your dishes stay clean and that you have less buildup on your faucets. And even better - your skin won't feel as itchy after a shower.
How Does a Water Softener Work?
In rural areas, minerals such as calcium and magnesium infiltrate the water supply creating what we know as "hard water".  These minerals create all sorts of problems including bad tasting (and smelling) water, itchy skin, calcium buildup in your showers and sinks, and more. A water softener comes to the rescue by neutralizes these harmful minerals.
Is a Water Softener Right For You?
There are several types of water softeners, and having a qualified technician come out to your home for an inspection is the best way to know what options are right for you.  We will help you find the right size and the right type of unit for your specific needs.
Curious to see what homeowners in Salt Lake City, UT are saying about us? Find out by reading our customer reviews and feedback.
Why Choose Us?
Valley Plumbing and Drain Cleaning offer personalized solutions and expert service at a fair and upfront price. Our experienced, respectful technicians get the job done right the first time and don't leave a mess when they leave. In fact, it is our goal to leave your house cleaner than we found it. We believe in educating our customers to make sure you can make the best decision for you and your home. By providing 24-7 emergency service, we give you peace of mind that if disaster strikes you have a reliable team to turn to.