An important part of owning a home is knowing who to call for your plumbing repair concerns. While dealing with a plumbing issue is already stressful, adding an unreliable contractor to the mix can be even worse. At Valley Plumbing and Drain Cleaning, we're dedicated to your indoor comfort. Whether it's a simple drain cleaning or a complete burst pipe repair, you can count on our staff to offer effective and long-lasting solutions the first time you call us out. Best of all, we're also available 24/7, which means that when you need us most, you can count on us to arrive on time and ready to get your plumbing flowing in no time!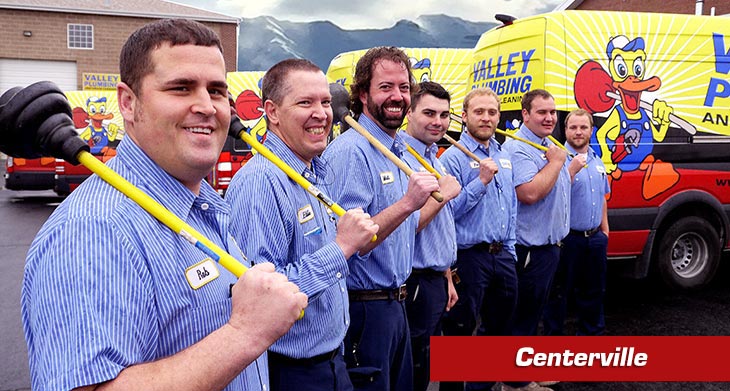 We have earned the trust of our long-time customers. Want to hear from them? Visit our reviews page today!
How to Prevent Plumbing Emergencies
Emergency plumbing repairs are not only expensive but also they can damage your home and hamper your indoor comfort. As such, you want to do your best to prevent finding yourself in the middle of the night with no running water. With regular plumbing maintenance and care, you can improve the health of your plumbing and avoid major repair issues.
Some simple examples can range from adding clog prevention devices, schedule annual inspections, and ensuring your pipes are prepared for the winter. Also, as soon as you notice any change in performance from fixtures such as water heaters or issues with your gas-powered appliances, you should call for an immediate inspection.
Preventing emergencies is key, and with the help of an experienced plumbing contractor, you can enjoy efficiency performance and improve peace of mind.
Signs You're Dealing with a Clogged Drain
While standing in a puddle of water every shower is an obvious indication that you're having a drainage issue, there are some other, more subtle signs you should be on the lookout for. These include:
Low water pressure
Foul smells from your drains
Gurgling noises
Noisy pipes
Rust or deterioration in the water
In many cases, a clog will be caused by something simple like excess hair or hardened cooking grease. While other scenarios are more serious like scale buildup in your plumbing. At Valley Plumbing and Drain Cleaning, we are your drain cleaning pros. We offer detailed services that get to the root of your issue, restoring the flow of water to your plumbing in no time!
The Benefits of Water Heater Replacement
Many homeowners do their best to avoid expensive purchases, but in some instances, a water heater replacement will be a better fit for your home. For starters, a new water heater will eliminate the risk of regular expensive water heater repairs. Most new appliances are built with improved durability, and with the right care and maintenance, it can last even longer.
Another perk of water heater installations is improved energy performance. New water heaters are designed to help you save big on monthly energy costs, without affecting performance. Our plumbing professionals can help you with all your water heater needs, including repairs and installations, ensuring your indoor comfort with every use.
Want some more helpful tips for your home? Be sure to visit our blog for actionable advice you can use for your home.
Your Centerville Plumbing Pros
At Valley Plumbing and Drain Cleaning, our goal is to offer our customers reliable plumbing repairs, installations, and maintenance without breaking the bank. We're available for 24-hour emergency plumbing services, and do our best to work with your budget to find an affordable and reliable plumbing solution. As homeowners, we understand how challenging plumbing issues can be, and go the extra mile to treat your home like our own!