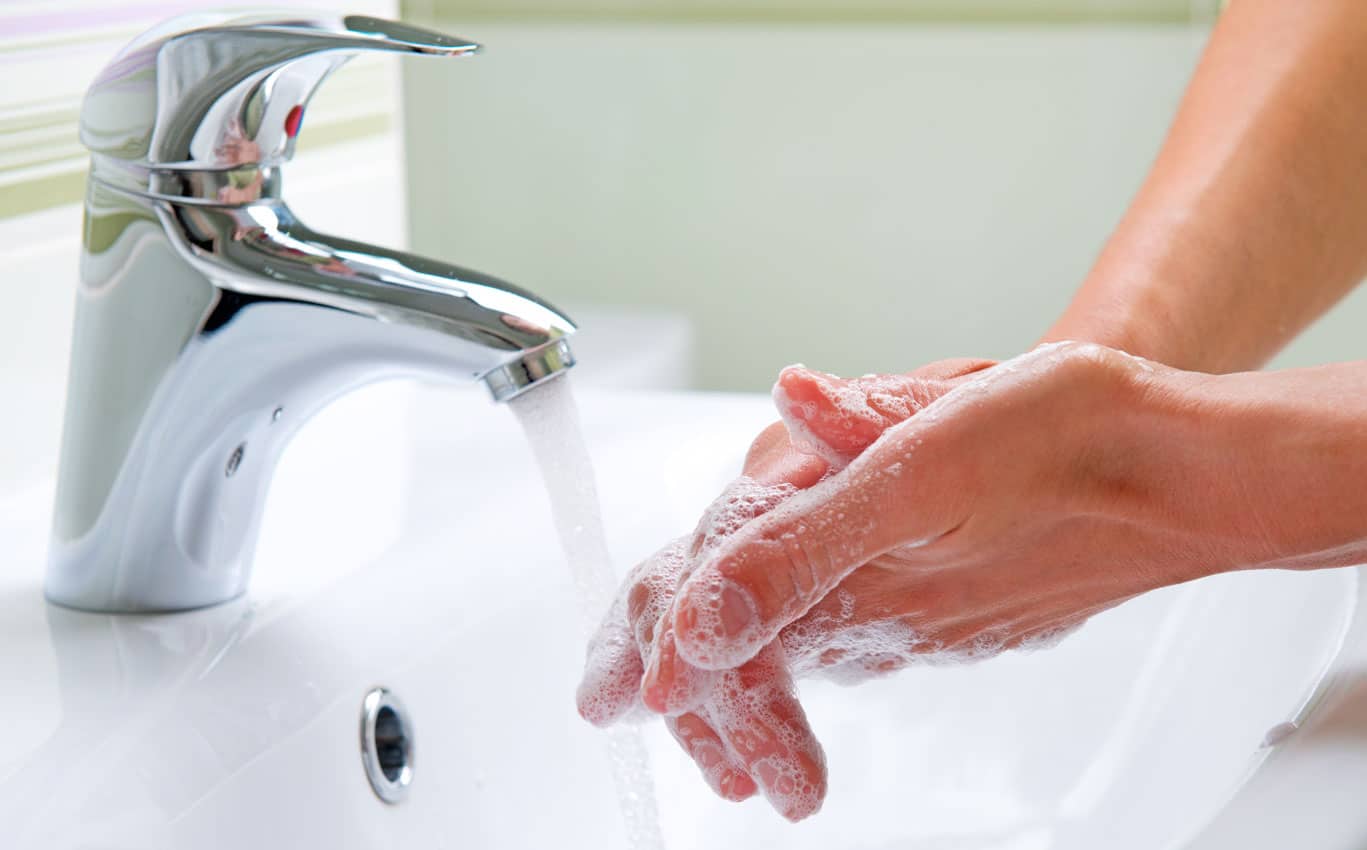 Is the sink in your bathroom draining slowly? Does the stopper work right or is it missing? We understand that from a small glitch in your bathroom sink can lead to a bigger problem. The professionals at Valley Plumbing and Drain Cleaning are experts in taking care of plumbing problems on the spot to avoid issues down the road. Our excellent customer care, 24-7 emergency service, and affordable pricing makes us for those less-than-convenient plumbing woes.
Don't miss out on our online specials and coupons and save on your next service call!
What Are Signs It's Time to Replace Your Sink?
Hand sinks get tons of use and that's why we want to make sure they are working right for you.  The following are small, telltale signs that it may be time for a new sink:
Slow-draining sink.
Broken seal flange.
Dripping faucet.
Old, outdated sink hardware.  is just outdated and is due for a remodel.
An old sink is not just an eyesore or an annoyance, it could be harmful for your health. If your sink is cracked, the paint is chipping, or the surface just will not come clean of rust and mildew, it may be time to get a new sink. Paint chips and rust going into your water is dangerous and not to be taken lightly. If you notice any of the symptoms, give us a call immediately and one of our expert technicians will come out for an inspection.
Easy Tips for Good Sink Maintenance
Good sink maintenance doesn't have to take hours each week. If you invest minutes each week into cleaning your bathroom sink, you can have a sparkling, clean sink for years to come. Just follow these easy tips and your sink (and your wallet) will thank you:
Scrub a dub: Just because you use soap in your sink doesn't mean it is clean. After 30 uses, scrub your bathroom sink. All it takes is a squirt of dishwashing soap in a bowl of warm water and a gentle scrub.
Sparkle and shine: Remember that sparkling white porcelain sink you once had? Try lining the sink with bleach-soaked paper towels for 30 minutes. If your sink is colored, skip the bleach and try using vinegar or baking soda instead.
Say goodbye to rust with WD-40: Got rust on your bathroom sink faucet? Try wiping the spot with WD-40 and rinse. If you have a porcelain sink, pour salt on a lemon and scrub the spot.
No more clogs:  By spending just a couple minutes every few weeks, you can keep your drains happy and clog free. The recipe? 1 cup of baking soda 1 cup of salt and 1/4 cup of cream of tartar. Store the mixture in an airtight container and every few weeks, pour 1/2 cup of the mixture down the drain followed by a quart of boiling water. And of course, be sure to keep your hair, grease, food, and debris out of your drains.
Find out why we are your go-to plumbers in Salt Lake City, Jordan, UT and the surrounding areas by reading our latest customer comments and reviews.
Why Work With Us
24-7 Emergency Service: Got a bathroom sink emergency in the middle of the night? No problem, we are here 24 hours a day, 7 days a week to make sure your sinks are running smoothly. We understand that emergencies do not always happen at the most convenient time, which is why we are ready to take your call any time of day or night.
Experienced, Expert Technicians: All of our plumbers are highly trained and experienced in their trade. In an industry that is always changing, it is paramount to be on top of the trends, yet understand the tried and true techniques. You can rest assured that we know all of the new tricks, as well as the ones that have worked for years.
Honest, Upfront Pricing: When you choose to work with us, we do not take that decision lightly. We know you have many options when it comes to your plumbing needs, and we want to make that choice easier on you and your pocket. When you call us, you are calling on fast, reliable service at an affordable, upfront rate. You will always receive a free estimate before we move forward with any project in your home. That way, there are no surprises and there is no confusion.