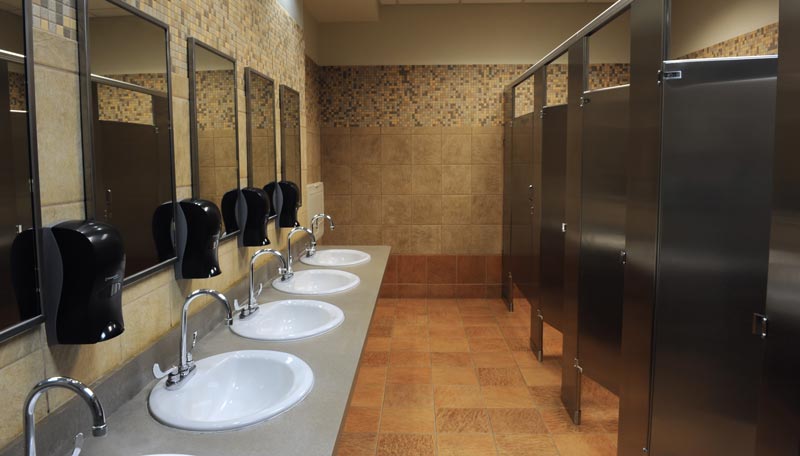 When commercial buildings and homeowners have issues with their plumbing, it can be difficult to know what is going on with the plumbing and how to resolve the problem. This reason alone is why the plumbing industry has boomed. Certain jobs require professionals to get the job done right the first time. If you find yourself in need of plumbing services for your commercial or residential space, let Valley Plumbing and Drain Cleaning get the job done for you. Our highly skilled, trained technicians serve businesses in Salt Lake County and Utah County.
Find out what business owners in Salt Lake City, UT are saying about us by reading our recent customer reviews and feedback.
Drain Problems
Drain problems are some of the most common issues we help customers solve. Clogs commonly result from the following practices:
Toilets are the most commonly clogged drain line in a property. Throwing anything but toilet paper in your unit can stack up in the drain and eventually cause problems.

Allowing everything on the floor to go down the drain will clog the drains in the building.

Pouring grease and oil down the drain can cause your drain lines to back up. Ensure your drains stay flowing freely with grease trap maintenance!
While it may be tempting to use chemicals to clear your drains, this is a bad idea. Why? Simply because they can hurt the actual pipes, and lead to problems like burst pipes. With professional drain cleaning, you can clear debris out of your pipes to prevent future clogging and avoid damaging the pipes themselves.
Replacing The Water Heater
When the water heater in the building is being used on a constant basis, it's easy for the unit to become rundown and malfunction. Rather than avoiding the water heater, you should consider how you can effectively monitor the water heater to ensure that they are working properly.
An indication of a problem with the water heater is if you notice rust or leaks that are coming from the unit. Our plumbers repair minor leaks and ruptures, but a major leak or a rupture in the tank will require a full replacement of the unit.
While the building manager or owner may not want to spend the money, a ruptured or leaking water heater is extremely dangerous and could even explode if it is not monitored carefully.
How to Spot a Hidden Water Leak
Hidden water leaks are named as such because they occur in the walls or ceiling without the occupants realizing or knowing where they are coming from. Typically with these types of leaks, an experienced, licensed plumber needs to come in and investigate so they can pinpoint the problem. If you hear any kind of dripping or water sound, you may have a problem. Also, check your water bill. If you notice it is unusually high, it could be due to a leak.
These leaks can become burst pipes or lead to flooding if they are not repaired immediately. If you suspect you may have a leak in your building, make sure to get it checked by a licensed, trained technician who will perform a thorough inspection and address any issues on the spot.
Let Us Solve Your Plumbing Problems
Don't let plumbing problems endanger the foundation of your commercial space. Let our technicians and plumbers help you solve your problems, so you can have peace of mind about the condition and safety of your building. We conveniently provide our customers 24 hour emergency service, 7 days a week. If you have a plumbing emergency, give us a call and we will get someone out to your property as soon as possible.