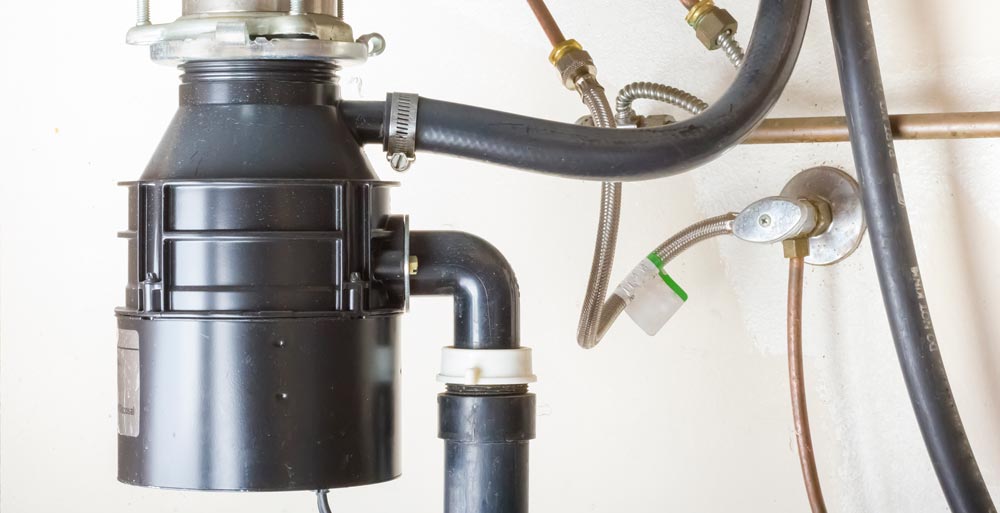 Having problems with your garbage disposal? Are you noticing clogging or unusual sounds coming from your unit? Contact the team at Valley Plumbing and Drain Cleaning for a free onsite estimate in Salt Lake County and Utah County. We will do a complete inspection and provide you with the best options for your unique situation. You can trust our team of trained, licensed technicians with your home's plumbing needs. Gain peace of mind knowing that your home's plumbing is entrusted to a skilled, detailed plumber who respects your home. You won't have to worry about a mess once the job is done, because our technicians make it a point to wear boot covers and always clean up after themselves.
Don't miss out on exclusive savings when you download our current coupons and special promotions.
How to Avoid Clogging Problems
Is clogging a frequent problem? There are a few things you can do to keep your disposal from clogging:
Make sure to run a good amount of hot water when you are using your garbage disposal. Not only does this help food go through the disposal more easily, it also helps remove debris from your drain pipes.
Do not let stringy foods go down the disposal. (i.e. chicken skin, celery, banana peels, and the like)
Never, ever pour grease down the drain or disposal.
If your disposal is clogged, our keen technicians will not only diagnose your problem, they can fix it on the spot. Valley Plumbing and Drain Cleaning offers several options for repair to make sure your specific problem is effectively resolved.
How to Clean Your Garbage Disposal
A dirty garbage disposal isn't a pretty sight. Bad smells can be a result of food scraps left over in your disposal. Try these steps to get rid the stench:
Grind ice cubes or lemon peels in the disposal.
Turn on the disposal and pour in a small amount of dish detergent and run water.
Turn on cold running water for 30 seconds to rinse leftover debris.
Want proof? Check out our customer reviews and feedback to find out why homeowners keep choosing us for their home's plumbing needs.
Why Choose Us
24-7 Emergency Service: We are fully aware that plumbing emergencies don't always happen during regular business hours. So to make your life easier and take away the headache of having to wait until the next day for a technician, we are available 24 hours a day, 7 days a week to take your call. We will get someone to your property as soon as possible to fix whatever plumbing problem is causing you grief.
Experienced Plumbing Team: Our team of skilled, knowledgeable technicians know what they are doing. When you choose to work with us, you can trust that your plumbing issue will be resolved in a timely manner using the most optimal techniques and materials for your project.
Upfront, Honest Pricing: We never want to leave you in the dark about what you will be charged for our services. Before we start any project, we always give you a free estimate to ensure there is never any confusion or misunderstanding. Our goal is to provide fast, effective service at a fair and upfront price.