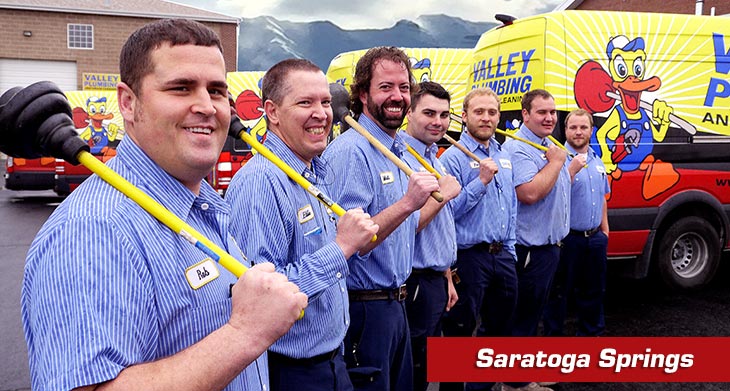 Do you experience frequent clogs in your plumbing? Not sure if you water heater is need of replacement? At Valley Plumbing and Drain Cleaning, we have a variety of plumbing services that will help you care for your home. Our experienced, trained professionals can thoroughly inspect and diagnose your complication and provide the best course of action to get your life back to its normal routine. Trust us for quality plumbing, water heater, and drain cleaning services in Saratoga Springs, UT. You can expect fast services guaranteed to result in long term solutions.
Save on your next service with our exclusive online coupons and promotions!
What Are the Benefits of Water Leak Detection Services?
When one of our team members performs a water leak inspection, they thoroughly inspect your entire home. We use a special camera to check all your pipes and suspect areas of your home that are not easily accessible to you. This benefits you and your home in many ways, including:
Uncovers leaks you were not aware of.
Allows for repairs to be done before the problem worsens.
Helps save you money on your utility bills.
Prevents severe damage from occurring in your home.
When Does Your Plumbing Need Professional Drain Cleaning?
Professional drain cleaning is a highly beneficial service. It is recommended for homeowners to have this service scheduled at least once a year to help keep your drains clean and working efficiently. There are signs that reveal that it is absolutely necessary to have a professional drain cleaning. You should ask yourself the following to determine whether or not cleaning is essential:
Is my sink or tub stopped up?
Are my drains constantly clogged?
Can I look down my drain and see disgusting gunk?
Does my drain emit any foul odors?
If you answered yes to any of the above questions, it is wise to invest in a professional drain cleaning.
Find out what people in your area are saying in our customer reviews and feedback.
Does Your Water Heater Need Repairs or Replacement?
Your water heater is often out of sight and out of mind. You probably don't check if the hot water comes on each time you turn the knob. However, you need to make sure the water heater is working well. If you hear loud noises, notice that the water doesn't get hot, or see visible damage to the unit itself, give us a call.
We can repair many small problems with your water heater, but we recommend that you replace the water heater if there are too many issues. We will help you find a water heater will work well in your home. More efficient units help you get what you want when you want it while helping you save money on your water bills.