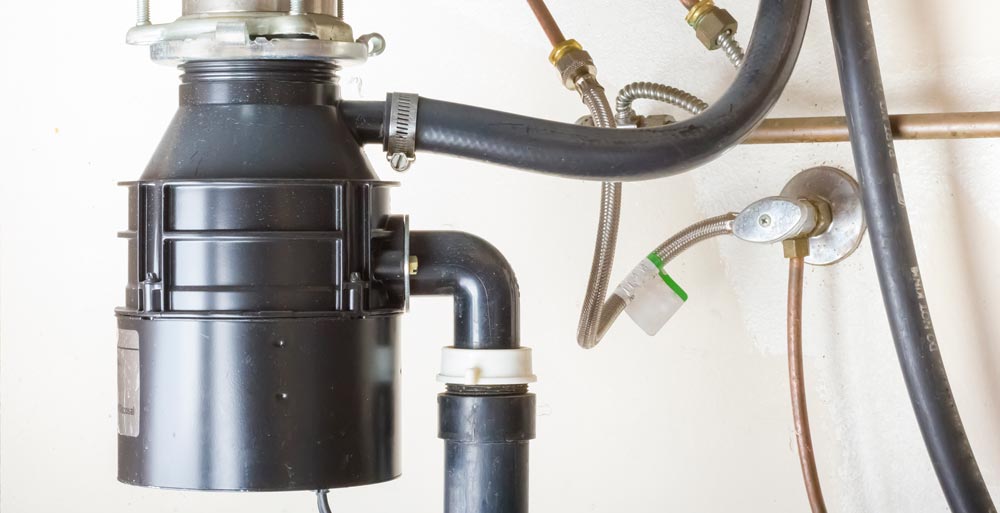 Your garbage disposal processes food waste to keep your kitchen sink pristine. After all, you spend a lot of time using it throughout your day. When you're unable to use it, your sink can fill up with water due to a clog. This makes it so that you can't use your sink. A clogged sink can attract pests and bad smells so you want to be sure your garbage disposal is working to keep your kitchen sink sanitary. The trusted team of professionals at Valley Plumbing and Drain Cleaning can help you with repairing your garbage disposal without leaving behind a mess. Choose us for fast, expert service in Lehi.
Don't miss out on our great online exclusive deals and coupons!
How to Prevent Clogs
Prevention is the best medicine when it comes to your drains. You can avoid frequent kitchen sink repair by abiding by some easy rules. Here's how you can keep your garbage disposal from clogging:
Pour hot water down the drains as you're using your garbage disposal and after using it as well. This will help your garbage disposal process food waste and clear slight build-up.
Be careful what kind of food is going into your drains. While your garbage disposal is able to handle some foods, throwing fruit peels, chicken skin, and other tough items into your disposal will likely clog it.
Avoid pouring hot grease or oil down your drains. It will cool and solidify, creating a blockage in your drains.
How to Clean Your Garbage Disposal
Dirty garbage disposal can have some gross side effects. Having standing water can cause bad smells and pests. This can cause your whole kitchen to smell bad and to clog. Here are steps you can take:
Grind up ice cubes or small pieces of lemon peel in your garbage disposal.
While your garbage disposal is running, pour a mixture of vinegar and baking soda or hot water and detergent down your drain.
Run the cold water for 30 seconds to get rid of any lingering.
Don't just take our word for it. Visit our reviews page to find out why homeowners choose us for their service.
Why Choose Us
24/7 Service: Plumbing emergencies are never convenient and they usually don't happen within business hours. We can make your life less stressful by being available to you around the clock. You'll know exactly who to call when an emergency strikes.
Experienced Team: Our technicians are trained and experienced so you'll always have someone who will get the job done accurately for you. We work fast so that you can get back to your daily routine.
Upfront Pricing: We don't ever want to leave you in the dark when it comes to the pricing of your services. We offer free estimates before starting the job so that you'll know exactly what your service costs. We strive to provide fast, effective service at prices you can afford.