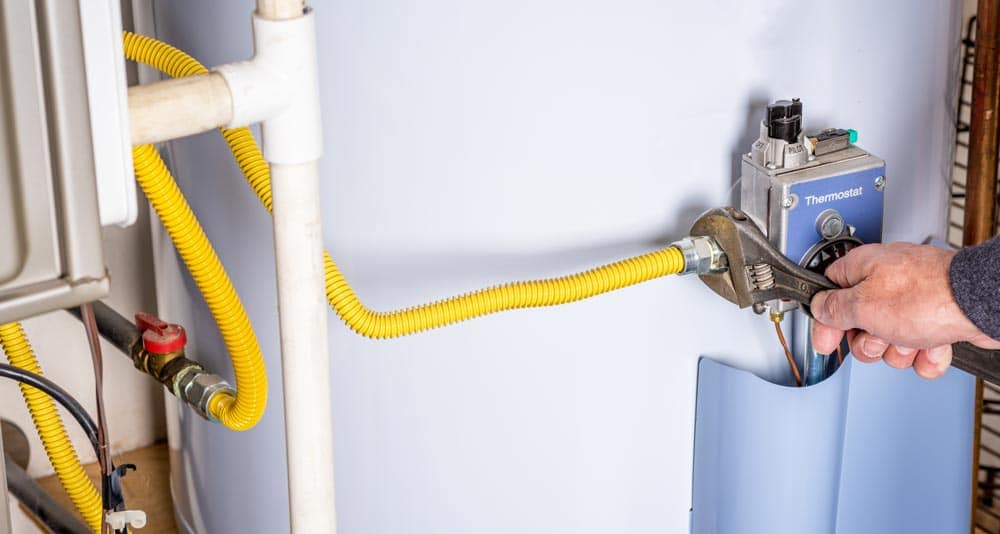 If you suspect a gas leak in your home, the smartest thing to do would be to call a gas leak detection company immediately. Gas leaks are notorious because they can be harmful and even fatal if they go unnoticed. Taking care of your home and family means being able to identify when you need to call a professional for gas line repair. If you're not totally sure, call us! We can figure it out fast and keep you and your family safe. We are your trusted local source for gas pipe inspection and detection service in Lehi.
Save big on your necessary plumbing services by accessing our online exclusives and coupons.
Signs You Have a Gas Leak
The most important part of staying safe in the event of a gas leak is being able to identify when you have one. Knowing the signs can save you from a potentially fatal situation. If you notice any of these signs, contact us right away:
Smell of sulfur or rotten eggs throughout your home
Wilting houseplants or outdoor shrubbery near gas lines
You or a family member is experiencing nausea, headaches, or dizziness
Hissing noises coming from your pipes or near gas appliances
Bubbles in your water
Cloudiness or dust near your gas line
Professional Gas Line Installation
Knowing what you know about the hazards of gas leaks, you also might realize how important it is for you to have a professional conduct your gas line installation and gas appliance hookups. A poorly completed installation or repair can put your life in danger so don't take a chance on amateur service. You don't have to settle for less when you work with our team. We get the job done in an affordable manner, without compromising on quality.
Gas line repair is not a job you want to DIY - it's just too important. Installing gas lines may also require digging in your neighborhood and we know how to avoid damaging any city lines to keep your home up to code and running smoothly. Whatever your needs, we offer personalized solutions to get your gas up and running safely.
What Should You Do in Case of a Gas Leak?
If you think there's a gas leak in your home, here are some fast, troubleshooting tips you follow to stay safe:
Turn off your gas shut off valve if you can find it.
Open windows and doors.
Get outside as soon as possible.
Call us for emergency service.
Want to share your experience with others? Leave your feedback on our reviews page.
Why Work With Us
Having someone reliable that you can trust for your most important plumbing services can be a huge weight off of your shoulders. Here is what we deliver on:
Emergency Service: Some plumbing services just can't wait until morning. If you have a plumbing emergency that needs immediate attention, call us. Our round the clock technicians are standing by to assist you.
Knowledgeable Technicians: When it comes to something as important as your gas line, you want to make sure you're dealing with a professional. We will get the job done right so that you can enjoy the peace of mind that comes with accurate service.
Straightforward Pricing: The last thing you want to worry about when you have a plumbing issue is confusing pricing. Luckily, our pricing is transparent so you know exactly what you're paying. We provide free estimates!