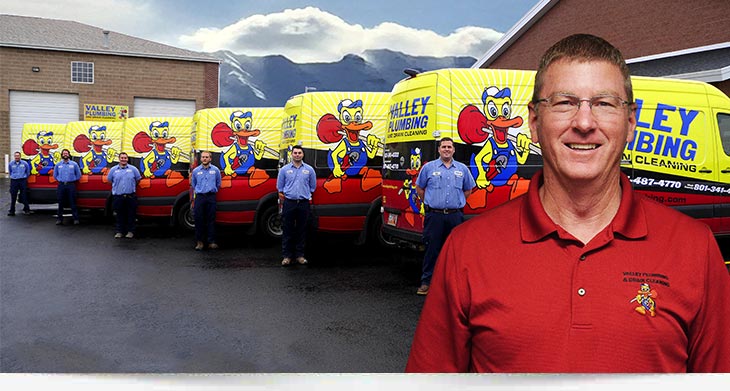 Proudly serving Lehi, Salt Lake and Utah Counties, and the surrounding areas, Valley Plumbing and Drain Cleaning is dedicated to solving all residential and commercial plumbing problems. No matter the scale of your plumbing issue, we have a solution to your unique problem. We will always give you multiple options at competitive prices so that you can make an educated decision that will work best for you and your home. Let us help you get your home back to its comfortable, convenient state. We'll do it in a timely manner, and will not leave a mess around your house.
Family-Owned Business
We started out in 2011 as a family-owned, family-run plumbing company. Our team strives to provide honest, expert services at a rate that won't break the bank. As a member of the Utah Valley community, our goal is to not only be a trustworthy company, but to provide you with the best service possible.
As a result, we try to give you the best possible options and provide you with honest advice that we would give a valued family member. We know our work isn't just about doing a good job, but doing the right job. Valley Plumbing will always offer you cost-effective solutions, so you can choose the best option for you and your family.
Whether you are looking to resolve small or large plumbing or drain problems, you can count on us to provide fast, thorough service.  We treat every call the same, no matter the size of the job. From leaking water heaters to clogged drains, we will take care of the problem without hassle.
Fast, Expert Service
Our plumbers in Lehi have years of experience in the field, so they know what works and what doesn't in any given situation. Trained in the latest techniques and methods, they are equipped to give you the best service possible. You will never be left in the dark about what is going on with your home, and we always answer your questions honestly and expertly. Trust our team to provide fast, effective solutions for everything from your big home plumbing projects to a quick clogged drain fix. You'll have peace of mind knowing that we always arrive when we say we will, and never leave a mess behind.