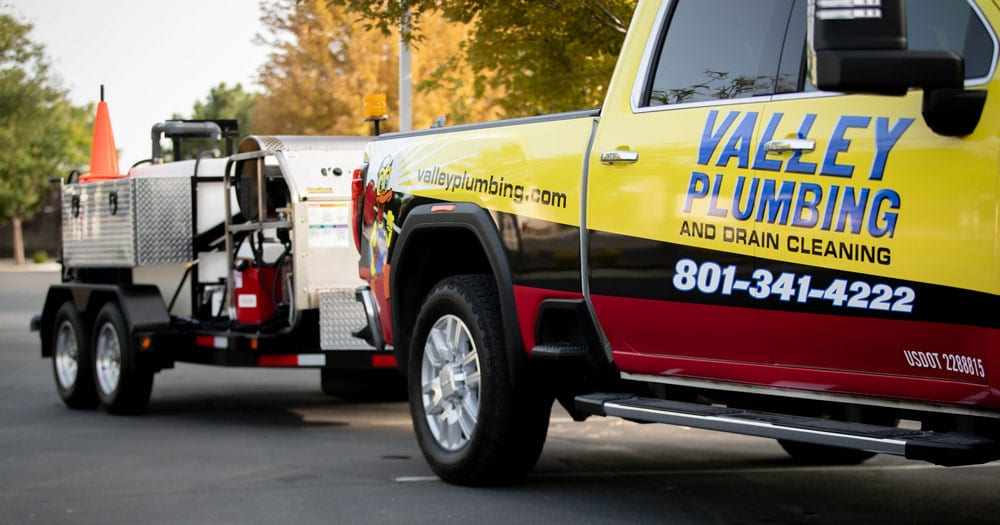 Frequent clogs popping up around your home can be the first sign of trouble. Usually, this means that blockages are building up in your drains and affecting the effectiveness of your drains. If you're having trouble with water pressure or slow drains, hydro jetting could get to the root of the problem.
Debris, sludge, grease, and other build-up are the main causes of clogs and blockages in your drains. Hydro jetting is powerful enough to clean out even the toughest stuff, including roots and sediment. Call Valley Plumbing and Drain Cleaning today for professional services in Lehi, UT and get your drains running smoothly.
Save money on your most pressing plumbing concerns when you visit our coupons page.
Is Hydro Jetting Right for You?
Drain cleaning services can vary based on the method your plumbing professional uses. Hydro jetting is a modern, effective, drain-safe method of clearing out drains, grease traps, and pipes. Hydro jetting is a great one-step solution used to treat several drain problems. This is because this method can:
Dissolve and penetrate grease clogs.
Break up large chunks of debris and sludge.
Pulverize roots that have grown into your pipes.
Cut through-hardened scale build up.
Flush out your pipes to get them running smoothly.
Warning Signs You Need Hydro Jetting
Now that you know what hydro jetting can do, you may be wondering if you're in need of the service. The signs are the same as tell-tale signs you get when your drains need cleaning. Here is when you should consider contacting a hydro-jetting company like Valley Plumbing and Drain Cleaning:
Slow Drains: A pipe that drains slowly could be a sign of a localized issue or even a deeper, larger clog.
Gurgling Noises: Blockages can create pockets of air in your system that may cause gurgling or hissing noises.
Strange Smells: If unresolved food, sludge, or grease is just building up in your drains with nowhere to go, it can rot and cause unpleasant smells.
Is Hydro Jetting Better than Chemical Cleaners?
Most homeowners might not know this, but store-bought drain cleaners can actually damage your drains over time! These cleaners usually contain harsh chemicals that can eat away at your pipes, especially if you have older ones. Don't take the chance of compromising your pipes to save a few dollars. The cost of buying bottles of these frequently to clear your drains can add up without ever providing the results you're looking for.
The proof is in the pudding! Visit our reviews page to see what your neighbors have to say about our services.
Why Work With Us
Emergency Services: Plumbing catastrophes wait for no man. They always happen when you're least expecting it. Luckily, our on-call technicians can get out to your home fast so you don't have to wait around for solutions.
Transparent Pricing: Your investment is important to us. We understand that the upfront costs of plumbing services could be daunting which is why we make our services affordable and run specials to assist our customers with getting any service they need.
Family Owned: We're family-owned so you can trust our reputation in your community. We are a local company you can trust. We treat you like a family member so we only make honest suggestions about the services you need and always ensure it fits your budget.