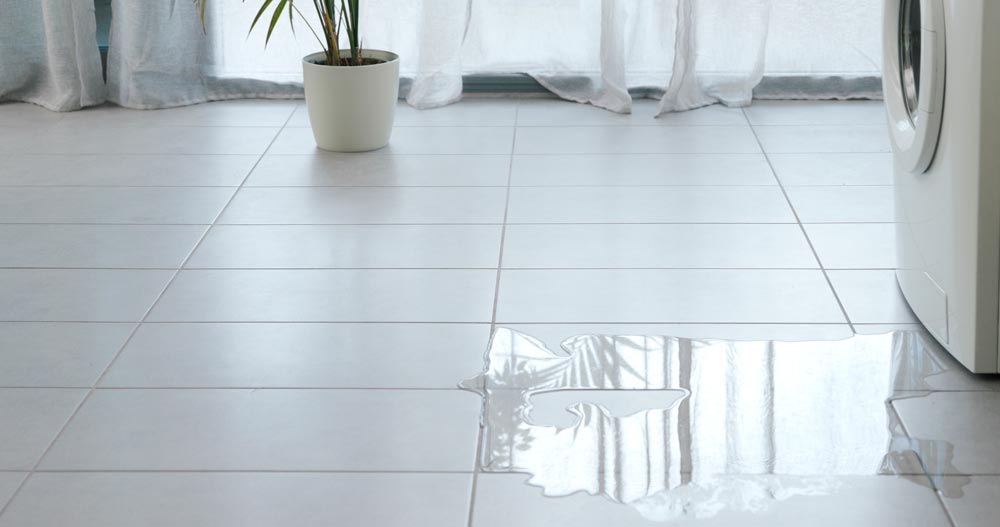 Leaks are caused by a variety of plumbing problems. They can be damaging over time by ruining your drywall, ceilings, flooring, and furniture. Hiring a professional water leak detection company can help you accurately locate and diagnose leaks in your plumbing. Valley Plumbing and Drain Cleaning use the latest plumbing technology to locate your leaks in a safe, affordable, and non-invasive manner. We can find hidden leaks and repair them to provide you with long-lasting satisfaction.
Save instantly on your service by checking out our online specials and coupons.
What Causes Water Leaks?
Leaks can waste your water and money. Not only that, it can damage your home and property. This could encourage the growth of mold and mildew making your house damp, smelly, and unsanitary. An incessant leak might cause a dripping noise that you notice, but there are other times when you'll be unsure if you have one. Here are some of the main causes:
Clogged pipes or lines: If you have a blockage in your drains that is a nuisance, prepare to deal with even more issues if you fail to treat it. These clogs can lead to overflowing or burst pipes.
Corrosion: The older your plumber gets, the more wear and tear it experiences. Rust, sediment build-up, and the use of chemical cleaners can all damage the integrity of your pipes leading to cracks and leaks.
Tree Roots: Once a tree root invades your pipes, it can open up spaces and cracks for water to leak through. This becomes a serious problem.
Temperature Fluctuations: Changes in temperature and conditions outside can cause the soil to move. This means your pipes will move too which could cause a strain that cracks or damages your pipes.
How Do We Detect Leaks?
There are many techniques that are available to our professionals to get to the bottom of your plumbing problems. Finding a leak used to be difficult, but working with a professional plumber can make the process easy. We use proven, drain-safe methods to ensure an accurate result without any lasting damage to your home.
We search for leaks using a variety of methods. There are acoustic listening devices that can tune in on the sound of dripping or rushing water. Temperature sensors can locate a leak by identifying areas with a much hotter or cooler temperature than the surrounding areas. There are also sewer and drain cameras that can be lowered into your plumbing system allowing us to see exactly what is going on in your pipes.
Want to find out why we are known as the go-to plumber in your area? Visit our reviews page to see what customers said about our services.
Why Choose Us
We can help you avoid leaks and treat them once they arrive. Professional help means knowing for a certainty what your issue is and getting a personalized solution to your problem. When you work with us, you'll enjoy:
Emergency Service: When left untreated, water leaks can cause serious damage to your home. Don't wait around for that to happen. Our technicians are available around the clock to assist you with your services, no matter the time of day.
Straightforward Pricing: You don't have to be concerned about hidden costs when you work with us. We provide free estimates before we start any work so that you'll always know exactly what you're spending.
Knowledgeable Technicians: Our technicians are licensed and trained in all of the latest plumbing methods to complete your service in an accurate manner. We're friendly, professional, and mess-free so you can feel comfortable in your own home.