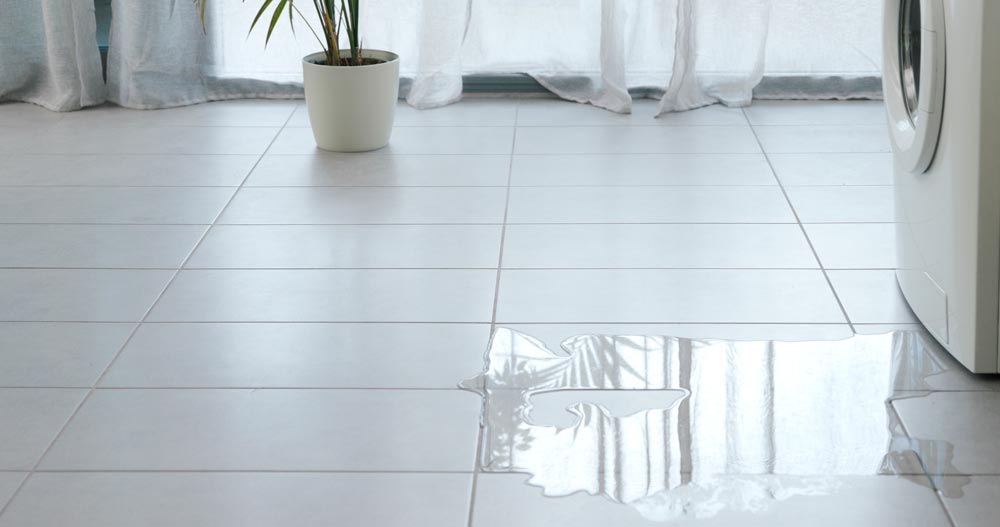 Leaks form when immense pressure is placed on your pipes. Metal pipes found in older homes rust easily, while plastic pipes break easily. Hiring a licensed professional to accurately detect leaks caused by rusty or cracked pipes can save yourself a big headache in the future. Work with the precise water leak detection providers at Valley Plumbing and Drain Cleaning, serving residents throughout Salt Lake County and Utah County. We have the tools and expertise to help find any hidden leaks.
Check out our exclusive online specials and coupons and save instantly on your next service.
What Causes Water Leaks?
Knowing what causes water leaks can help you be more aware of how to maintain your pipes, and if there is ever an emergency, you'll know exactly what service to ask for when you call us. Below are some of the most common causes of leaks:
Wear and tear: The older the pipes are, the less effective they become. If your system is aging, it may be at a higher risk of leaks.

Hard water: Hard water, consisting of minerals and other rough materials, can eat away at the pipes and cause a small rupture to occur, leading to a leak.

Tree roots: Roots from large trees can cause leaks as the roots wrap themselves around the pipes while looking for a water source. This builds pressure in the pipes and can eventually force them to break.

Rusting: Depending on the material of your pipes, rusting can take place. If the rust problem is significant, it can weaken your pipes and the very pressure from the water can cause a rupture.
Other causes of water leaks include high water pressure. If water pressure is extremely high, it can dislodge the pipe at the joints. Blockages can also occur, leading to a buildup of pressure, eventually causing the pipe to burst.
What Are the Dangers of Leaking Pipes?
Leaky pipes are dangerous for several reasons. Water that seeps out of pipes can cause a major flood. When the flooding is over, you are left with severe damage and mold growth. Mold is toxic to humans and animals and can cause serious respiratory problems after a few weeks of heavy exposure. Along with serious health problems, wet, slippery floors can lead to falls and other issues like bacterial infections. If your pipes are leaking, it's wise to seek a qualified leak detection service provider to spot the exact location and correct the problem immediately.
What Leak Detection Techniques Do We Use?
There are techniques that our professionals use to detect leaks in homes and buildings. We only use techniques that are proven to be safe and effective. With high quality, high-tech tools, we are able to find a wide range of leaks that vary by size and condition. First, we search for the leak. Then, we measure it and determine a way to fix it. Every leak is different, so we look for different signs like odor or sounds. Based on these signs, we choose the detection methods accordingly.
Want to know what homeowners in Salt Lake City, UT are saying about us? Check out our customer reviews and feedback.
How Can You Avoid Future Leaks?
Whether you hire a professional or not, there are ways to avoid leaks in the future. Remember: the best solution is always prevention.
To avoid high bills, shut off the main water line to your home as soon as you suspect or find a leak. If you do find a leak, call us immediately to fix the issue.

If you see visible damage around the house, contact your plumber for repair right away. Not all leaks are preventable, but many are.
Water leaks can cause widespread destruction in any home or building. Fortunately, we use the latest in leak detection technology to look for these faults within the walls or underground. At Valley Plumbing and Drain Cleaning, we make the customers' needs our first priority. Contact us if you suspect leaking pipes in your home.
Related - Repairing a Water Leak: What to Do and What Not to Do?