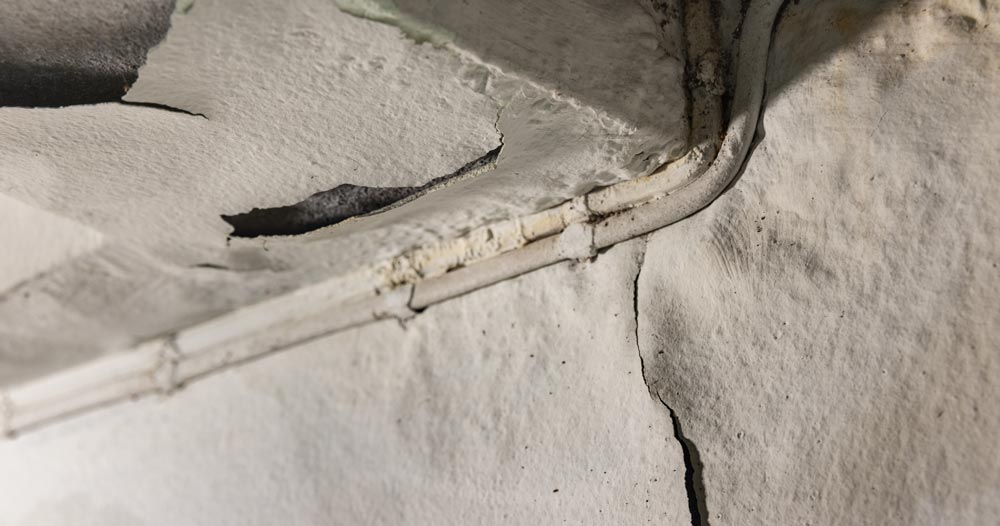 A slab leak is one of the most dreaded plumbing problems. It's hard to access, and it can be quite expensive and disruptive to repair. That is why some (but not all) homeowners include slab leak repair in their general home insurance. If you live in the Salt Lake County or Utah County areas and experience slab leaks but your insurance doesn't cover it, contact Valley Plumbing and Drain Cleaning. We offer upfront, honest pricing and you can rest assured that our experienced, licensed plumbers will have the leak repaired in no time.
Access our exclusive online specials and coupons and save instantly on your next home project.
What Causes Slab Leaks?
A slab leak can be caused by a faulty water line beneath the slab. The risk of a slab leak is generally higher if the waterline is made out of cold-rolled copper piping since this type of pipe can warp and is prone to bursting.
The house settling and the freeze/thaw cycle can also put stress on the water line. If the pipe comes into contact with another type of metal, a chemical reaction can occur that can weaken the pipe.
What Are Signs You Have a Slab Leak?
There are some signs to look out for that will clue you in on a slab leak.
Keep an eye out for these warning signs:
Wet spots on the basement floor or puddles in the yard.

Warm spots on the basement floor if the hot water line is involved.

Cracks in the walls or floor that may be leaking.

Mildew or moldy odor from a carpet that's been installed over the basement floor.

Leak indicator on your water meter is moving.
If you notice any signs of a slab leak, contact your trusted plumbing professional right away before the problem gets worse.
Where Are Slab Leaks Often Found?
Slab leaks can happen anywhere along the length of the water line, and they are notoriously hard to pinpoint. The sound of running water may not be anywhere near the actual leak itself.
But don't take our word for it. Check out our customer comments and reviews and find out for yourself why so many homeowners in Salt Lake City, UT and the surrounding areas choose us for their slab leak repair.
Where Does the Plumbing Burst?
A pipe made out of cold-rolled copper is flexible, which makes it easier to install beneath the concrete slab. However, this means that it can crimp. If there's enough stress, the pipe can burst at the crimp, or it can start to leak at a point where it's soldered.
The quicker a slab leak is dealt with, the less damage it will incur, and the less money it will cost to repair.