As a homeowner, you want to be able to come home and relax at the end of a long day, but in some instances, your plumbing may have a different plan, and you're going to need to know who to call for fast services. At Valley Plumbing and Drain Cleaning, we are your 24-hour plumbing contractors. No matter the time, day or night, you can count on us to provide you with reliable, affordable, and long-lasting solutions.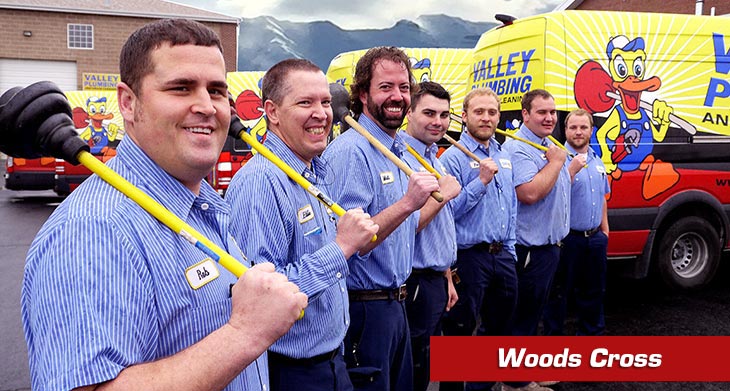 Want to know more about our work? Be sure to visit our reviews page before your next service call.
What's Considered a Plumbing Emergency?
A plumbing emergency is generally any situation that can damage your home or your health. In many cases, like with frozen or burst pipes, these issues can happen when we least expect them. Additionally, they can often go undiagnosed, like in the case of a hidden gas leak, which is just about the most dangerous situation you can deal with in your home.
When it deals with water, your major concern will be damage to your home and loss in functionality. This can be something as simple as a fixture that doesn't work or as complex as no water flow in your home.
If the plumbing emergency is related to your gas lines, be on the lookout for appliances that are not working properly, higher than usual utilities, or any health changes like lightheadedness or nausea. The most important part of dealing with an emergency plumbing repair is getting help quickly. The faster you get a response in your home, the better chances any damage can be mitigated.
Tips for Preventing Blocked Drains
Clogged drains are one of the most common residential plumbing issues you can deal with - they're also the most preventable. One easy way to prevent clogs in the bathroom is to install a hair trap in your tub. Similarly, adding a strainer to your sink can also prevent clogs in your kitchen. Many times, clogged drains stem from throwing things you shouldn't into your plumbing. This can include excess toilet paper, cooking grease, or cat litter - all of which can create a severe blockage in your plumbing.
If you're dealing with these issues in your home, it's always important to avoid throwing chemical cleaners down the drain. Not only do they often fail to remove the blockage, but also they can harm your pipes. At Valley Plumbing and Drain Cleaning, our expertise is in the name. We offer top-rated drain cleaning services to all our customers in and around the Woods Cross area.
Signs Your Water Heater Needs Replacing
You rely on your water heater for your indoor comfort. Whether it's taking a hot shower in the morning or cleaning off greasy dishes, you need a steady and reliable supply of hot water. Some common signs your water heater needs replacements include:
High energy costs
Fluctuating water temperatures
Rust colored or dirty water
Low water pressure
Small water leaks
For most of these issues, you'll easily be able to notice them through daily use. While some water heater repairs can get your system back up and running, in some instances a complete replacement may be needed to get your home back in working order.
We offer competitive pricing and special coupons to help keep your costs down with every service.
Your Woods Cross Plumber
At Valley Plumbing and Drain Cleaning, we are dedicated to the comfort and satisfaction of our customers. Through our top-rated plumbing repairs, we offer you a long-lasting solution to even your most complex issues. We also can help you with all-new installations in your home, which can ensure that any new appliance or fixture is there to last.
As homeowners in the area, we understand the importance of quality work and go the extra mile to offer it with every call.