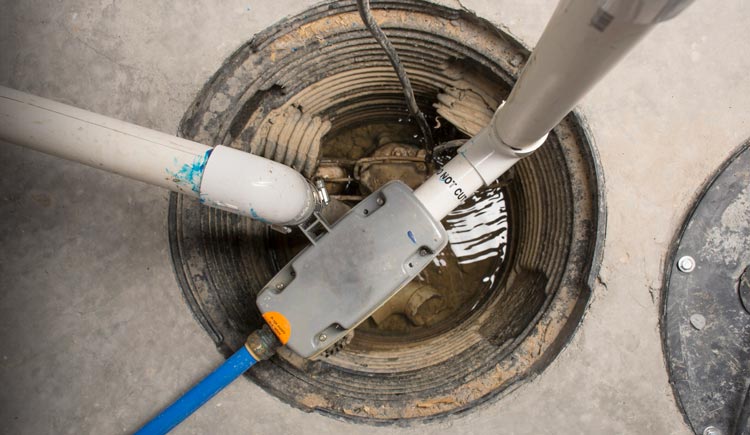 If you live in a low-lying area, then you know that having a sump pump in your basement is going to save you from headaches caused by flooding. It's also going to help you prevent other problems from water damage, such as mold and mildew. At Valley Plumbing and Drain Cleaning, we provide expert sump pump replacement and repair services for residents across Salt Lake County and Utah County.
Save instantly on your next service with our exclusive online discounts and coupons.
Do I Need a Sump Pump in My Home?
Even a minor flood can cause thousands of dollars' worth of damage, so homeowners who live in flood-prone areas are urged to install sump pumps in their homes as soon as possible. In some places, the law requires that every home have a sump pump.
It can be difficult for new homeowners to determine whether or not they actually need a sump pump. In those instances, you may need to consult a plumbing expert. We take pride in being able to provide top quality attention, and will be able to inspect your home and tell you if you need one.
What Types of Sump Pumps Are Available?
Generally speaking, there are two different types of sump pumps that you can choose from:
The pedestal pump: These pumps are the most popular choice for residential use. They are meant to be mounted over the sump pit. In most cases, pedestal pumps can last between 25 to 30 years. They are cheaper, easier to repair, and can be moved without much hassle.

The submersible pump: These pumps are submerged inside the sump pit. This is ideal for areas that are low on space or for homeowners who would rather not have their sump pump visible. Submersible pumps tend to last for a maximum of 15 years. However, they can handle large pieces of debris without becoming clogged.
There are also battery backup pumps. These pumps can be of the submersible or pedestal variety. They are intended to serve as a backup whenever the main pump is overwhelmed with too much water, or if the power goes out.
Curious what others are saying? Check out our customer reviews and comments.
What Kinds of Problems Can Occur With Sump Pumps?
Sump pumps can encounter problems over the years:
Clogs

Mechanical failure

Issues with the float switch
Both your sump pump and pit need to be inspected by a professional at least once per year. Regular cleanings will help to reduce the likelihood of clogs or water overflow.
When you contact Valley Plumbing and Drain Cleaning, our experienced professionals will do their best to resolve any issues you may have. We can take care of everything from sump pump installation to inspections and repair.