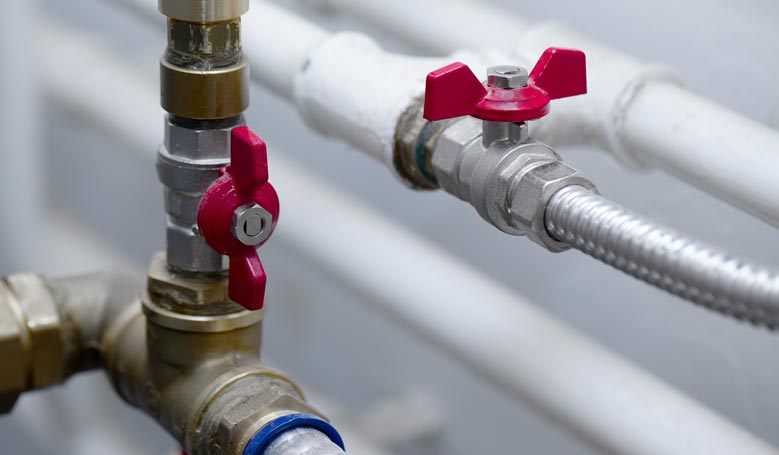 We offer repiping and pipe repair services for all homes and businesses in and around the Salt Lake and Utah County areas. Depending on the condition of your pipes, our trained, licensed technicians will recommend specific services to suit your needs. Once we perform the inspection, we will be able to determine if repiping or repairs are needed. Using only high-quality materials, either copper or PEX (depending on your preference), we will get your pipes up and running in no time.
Save on your next home repiping project when you download our exclusive online specials and coupons.
Common Signs You Need a Repipe or Repair
The following are common signs that indicate a repipe is necessary:
Continually needing repairs with your existing system
Unusual colored or tasting water coming from your fixtures
Decreased water pressure
Old, aging system
Limescale corrosion
Cracks caused by frozen pipes
Benefits of Repiping Services
Repiping a home has many benefits. Among them is a reduced risk of problems often associated with old piping, as well as a decreased chance of more serious consequences.
Here are additional benefits you can expect to see:
Safe, Clear Water: Rust-colored water is often a result of rusty pipes. After repiping, the water will flow clear again and will be safe to use.

Improve Efficiency: Piping problems prevent homeowners from using various sinks and showers at one time. Repiping will improve efficiency in your home.

Save Money: You'll enjoy a lower water bill by stopping leaks, saving you money both in the short term and in the long run.
What Kind of Piping Can Be Used?
Our technicians can help you install either copper or PEX pipes.
Copper piping: This material is eco-friendly and lightweight. Since it is not affected by corrosion, fewer supports are needed. It is the best choice for homeowners on a budget.

PEX piping: A new kind of plastic material, PEX piping is also offered at a reasonable price. It doesn't corrode and is very lightweight. Homeowners often choose this kind of piping because it is highly durable and can handle harsh temperatures.
Find out what homeowners in your area are saying about us by reading our latest customer reviews and comments.
When Are Repiping Services Needed?
When your home's water does not heat properly, it will require repiping services. Water should only take a few minutes to heat up. If the water takes several minutes to heat, there is a problem with the piping.
Rusty water can cause all sorts of health problems if ingested, and can affect the skin if used for showering or washing hands. Clean water is the most important feature to have in a home, so let us help you make sure your water supply is safe for you and your family.
As a general rule, repairs are needed when a pipe bursts, and repiping is necessary when the piping has operational issues.