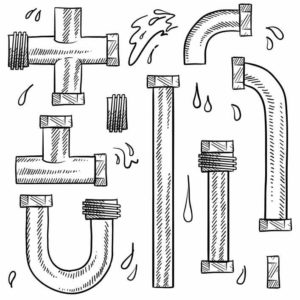 Because the plumbing is one of the most expensive systems in a home, finding ways to extend it's life is imperative. To ensure that a plumbing system is in top shape, there are several things that need to be monitored, one of which is the age and condition of the entire system.
When plumbing gets some age on it, it can start to decline. The walls inside the pipes will begin to wear due to corrosion. Pipes that have age issue need to be treated differently than those that are brand new. For instance, if there is a clog, the types of tools that are used to work on the system will need to be altered.
Consider The Repair History
Another thing to consider when dealing with a plumbing system is the repair history. This will be a good indicator of maintenance issues to come. Pipes that haven't been properly maintained could have years of issues building up inside them. Anyone that wants to extend the life of their plumbing needs to do one thing, clean them out often.
Why Drain Cleaning Works!
Drain cleaning is not just for the business that has extra money to spend. Drain cleaning will remove years of build-up which can cause the pipes to erode. Removing the sediment inside the pipes will make water flow freer and will make it have a different appearance and taste.
Ever seen discolored water come from a plumbing system? This is because the pipes are usually old and have a build-up that is leaching into the water.
Drain Cleaning is Not A Luxury
Whether a home has an issue, or there needs to be preventative maintenance doesn't matter drain cleaning is essential for every plumbing system. Having a periodic inspection, by a qualified plumbing professional, will ensure that the system is functioning properly. They can identify any leaks, pipes that are about to break or other potential problems.
When and if it does become necessary to replace the pipes, having a company that can give advice on what types of pipes to use and ways to save money is advantageous.
Drains and plumbing systems are the heartbeat of the home. Without functioning pipes, a family cannot live in their home and enjoy the luxuries of things like cooking and laundry. From sewer pipes to sink drains and everything in between, ensuring they are cleaned periodically will extend their lifetime.
Keep your Salt Lake City plumbing system in top shape with a little help from Valley Plumbing & Drain Cleaning. Call us at 801-341-4222 today!