Who are Famous Women in the Plumbing Industry?
The plumbing industry was not always open to the public. Instead, women had to fight for their place and right to work in this trade. As most homeowners know, Women's history month is about learning the struggles women had to go through to vote, read, and get jobs!
Some of these women stood up against foul injustices and created a safe working space for all men and women. Female plumbers are a rare find, but they are by no means invisible or non-existent. Listed below, readers will learn about programs and women who made an impact.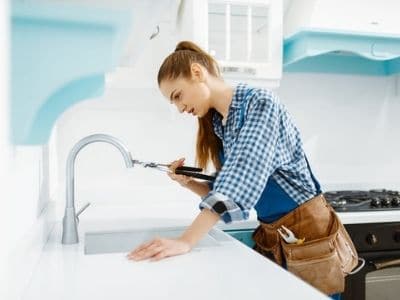 Women in Plumbing
The number of women in plumbing is climbing, but it is important to understand that the number is still low! The trades industry has a long way to climb about gender diversity.
Currently, only 5% of the plumbing population is made up of women plumbers. They are still extremely rare, but the number does climb each year. As women have the opportunity to educate themselves with apprenticeship programs, the numbers increase.
Ladies Auxiliary Committee for the National Association of Plumbers
Interestingly, the Ladies Auxiliary Committee for the National Association of Plumbers was first made up of men! While it is now a national plumbing association, the first few people who joined this club or committee were women whose husbands were plumbers.
To bring new events and celebrations, the women who joined the club were in charge of creating social events! Men placed their wives in this club and spent most of their time drinking, socializing, and eating while the women prepared everything.
As men began leaving the Ladies Auxiliary Committee for the National Association of Plumbers, large changes started to happen. Suddenly, many of the women who were just wives and social party creators wanted to learn about plumbing.
In just a few short years, the Ladies Auxiliary Committee for the National Association of Plumbers became a meeting spot for change and female social justice.
Celebrating Lillian Ann Baumbach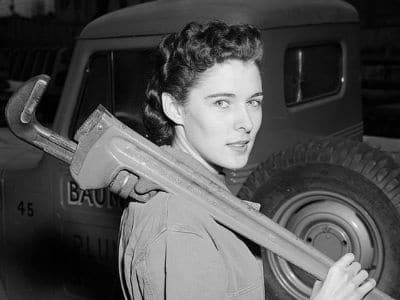 Lillian Ann Baumbach should be a household name! This woman was dubbed as the 'pretty plumber' in 1950 when she earned the title of the first women master plumber. While some women excelled in this industry, they were not master plumbers.
Master plumber is a title given to the best of the best with over ten years of experience and can train young apprentice plumbers in the field. Lillian Ann Baumbach was lucky enough to have a father in this trade industry. She fought hard to learn afterward.
Her father taught her at the young age of seven the basics of plumbing, and by twelve, she was an honorary helper, working with him on various jobs. As a feminist icon, she has inspired many women- enough to get cards and letters written to her for years!
About Valley Plumbing and Drain Cleaning
With experienced technicians, Valley Plumbing and Drain Cleaning provide mess-free services to their community. This company prides itself on its many years of experience and excellent reviews! Call Valley Plumbing and Drain Cleaning today for plumbing services in West Jordan you can trust!