Repiping is the process of replacing your preexisting, corroded or otherwise damaged pipes. This process can save you a good deal of money in the future as well as untold stress and headaches. This topic is fraught with questions and concerns which this article aims to answer.
How do I know if I need repiping job or a pipe repair job?
The decision whether or not to repair a pipe or to repipe is a difficult one. The difference is that a repair is a somewhat temporary job which may fail again in the future. Repiping is the act of entirely replacing that pipe to prevent any future problems. The first place to start is an annual examination of the pipes in your home.
If you are not an expert in plumbing, a plumbing company can inspect this for you and find any potential issues that could cause problems. These professionals will examine the pipes in question.
When they find a leak that is easily fixed by a small weld or other simple fix, they will take appropriate action. However, problems may persist with that pipe. When major structural damage occurs to a pipe, such as a burst pipe caused by a freeze, the pipe cannot be repaired and will need to be repiped.
Will This Affect My Daily Home Routine?
Naturally, any inconvenience such as a burst pipe will affect your daily home routine. Trained professionals, like ours, are skilled at performing the necessary repiping quickly and as unobtrusively as possible. This means that you will be able to return to your everyday routine as quickly as possible. While repiping may be a temporary inconvenience, it can save you thousands of dollars in the future and raise the value of your home.
How long does a repiping job take?
This is entirely dependent upon the size and scope of the repiping job. Some major factors to consider is how long it will take to expose the old pipes, who will be exposing the pipes and what material the pipes pass through. When considering how long it will take, each job is different.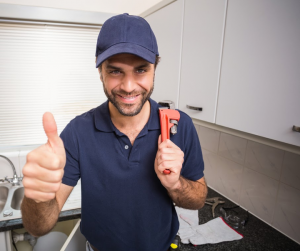 By consulting a professional, you can expect an accurate estimate which will allow you to schedule your repiping with minimal stress and inconvenience.
Not sure if you need a repiping job or a pipe repair job in your Salt Lake City area home? Call Valley Plumbing at 801-341-4222 today, and get the right answers from the experts.