The Benefits of a Water Heater Replacement
The beginning of the new year is the perfect time for homeowners to plan home improvement projects they may want to do this year. Installing a new water heater is a great place to start. The water heater is one of the most important pieces of home hardware, so it is unsurprising that many homeowners are considering installing a new one this year. Installing a new water heater can improve the home's value for years to come. This blog post shares the benefits of installing a new water heater.
Lower Water Heating Costs With Improved Efficiency
Keep energy bills low by upgrading to a new water heater with more efficient performance. Over time the savings from switching to a more efficient water heater could be substantial. As water heaters age, they can lose efficiency and require more energy to do the same job, increasing energy bills. New water heaters are more efficient than ever and are designed to offer better performance while using less energy, which saves homeowners money.
Homeowners can feel good that upgrading the water heater also means reducing the carbon footprint of the household. Homeowners will also save money on repairs by switching their old water heater for a new model. New water heaters tend to be more insulated, which keeps energy costs low. The most efficient type of water heater is a tankless water heater.
What is Hot Water Recovery Rate?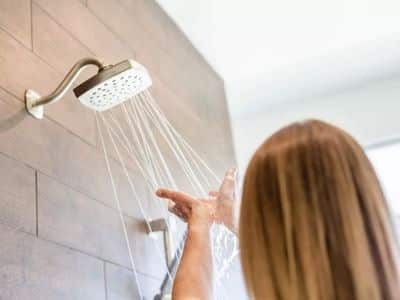 The hot water recovery rate refers to how fast a hot water heater can regenerate more hot water after it is used up. New hot water heaters typically have better recovery rates, so homeowners always have hot water. Homeowners that are tired of cold showers should think about how installing a new water heater could benefit them this year.
Not having enough hot water to perform daily tasks can be frustrating, especially for large families. To get the year started right, homeowners should consider installing a high-capacity hot water heater to provide their household with enough hot water to do it all. Hot water is essential for cooking, cleaning, and bathing, and homeowners should not have to wait a long time for the hot water heater to replenish.
Save Space for Storage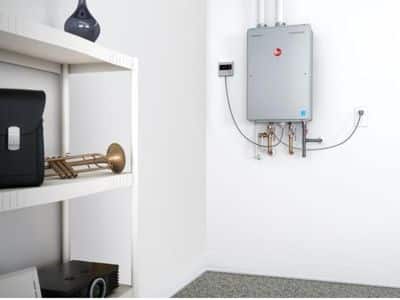 Homeowners motivated by storage space should consider the benefits of switching to a new tankless water heater. Tankless water heaters take up far less space than traditional water heaters, which means more room in the garage, basement, or closet for other things. Tankless water heaters are also the most efficient type of water heater system because they only heat water as needed and don't use extra energy to keep the water in a tank hot.
When installing a new tankless water heater, homeowners can expect around 20 years of performance out of their new water heater, double the expected lifespan of traditional storage tank water heaters. Tankless water heaters are very efficient and can help homeowners reduce utility bills.
About Valley Plumbing and Drain Cleaning
Valley Plumbing and Drain Cleaning are a family-owned and operated business serving Lehi, UT, and the surrounding areas. They provide honest pricing, a hassle-free experience, and financing. Call them today for water heater and tankless water heater services in Lehi, UT.