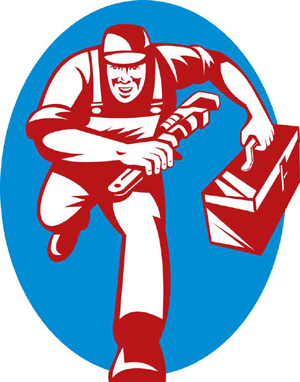 Every single winter we seem to forget how much damage the cold can do to the systems that basically keep our homes in the modern age. That's right when it starts to get cold outside our plumbing systems start to pay the price. Frozen pipes are a major problem for old and new homes alike and the damage that they can cause can be enormous both in quantity and in terms of financial setback. Let's take a look at why pipes tend to freeze and how you can go about avoiding the problem in the future.
Why does a plumbing system freeze?
The reason that your plumbing system has frozen is pretty simple: there was water in the pipe when the temperature dipped below freezing. As a result, the water inside of your pipe froze and the results ended up getting pretty messy. When these pipes end up frozen they can sometimes also explode. This explosion is caused by frozen water molecules expanding in a tight space. As these molecules push outward they end up rupturing the pipe which causes a stream of water to continually flood your home. The results could end causing tens of thousands of dollars. No fun, right? So what can you do to prevent this sort of mess from ruining your home and checkbook?
How to prevent freezing pipes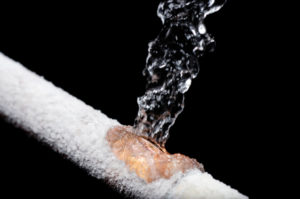 The first thing that you need to do as a homeowner is to strap on a pair of old jeans and start crawling around to find all of your exposed piping. Look in attics, basements, and around the outside of your home. You want to see which pipes will be facing outside walls or which ones will be exposed to the freezing air. As soon as you've done this you can start winter-proofing them. Seal off any gaps around the area that would allow cold air to leak in. Check for vents, windows, and cable entries as likely culprits. Even a little bit of leaking wind can lead to a frozen pipe. Now that you have 'proofed' the areas as much as possible you can prepare for particularly cold nights. If you know the weather is going to dip well below freezing then make sure to keep your house warm. Aside from that, you should make sure that you drain any and all exterior hoses and pipes. Now that you have that done you can run a slow drip of hot and cold water running for pipes that are outside of your walls.
Dealing with the effects of a frozen plumbing system is no fun. Frozen pipes can explode and cause a ton of damage to your home. Practicing these simple tips will help keep you from having to experience the problem firsthand.
Is the cold Salt Lake City winter making you think about the security of your plumbing system? Call Valley Plumbing today at (801) 341-4222 for top-quality frozen pipe services.