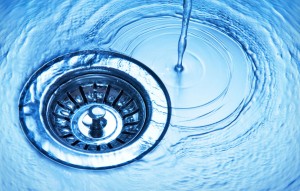 There are several pros and cons in purchasing a tankless water heater system versus a traditional tank water heater.
Pros
• Increased energy efficiency
• Lower operating costs
• Increase in space savings
• Potentially longer lifespan
• Compact
Cons
• Limited output
• Additional cost up front
• Larger instantaneous energy requirement
• Expensive and mechanically complicated
In this modern economy, many people are looking for newer and progressive ways to save money and energy. The appeal of "on demand" hot water, and compact design, have many people considering switching to tankless water heating systems.
If you are considering "upgrading" to a tank less water heater from a traditional water heater, there are several things to consider. While there have been claims that a tank less heater will save you money in the long run; you most likely will not reap the benefits of this in less than twenty five or thirty years. You also want to take into consideration to cost you will have to pay up front which is usually at least twice as much as the installation of a traditional water heater. If an initially greater financial investment is not an issue for you, it might be an option to consider.
On the other hand, although they are much more compact that traditional water heaters, tank less heaters are also quite a bit more mechanically complicated and require a much higher output of energy. Before considering the installation of a thankless heater, you will need to make sure you have an electrical or natural gas system, which can handle the increased load each time the unit is turned on. If you are considering passing your home onto your children, or grandchildren, perhaps it could be a viable option for you; however, aside from its streamlined, compact design, the tank less heater doesn't really have much other appeal. The complicated design of the modern tank less ads another financial burden if it happens to break down, as not all plumbing technicians are trained to repair these devices.
Looking into different water heaters for your Salt Lake City property? Call Valley Plumbing and Drain Cleaning today at (801)487-4770 for a water heater installation!