What Tools Does a Plumber Use to Fix a Toilet?
Toilet repairs can be a hassle. Sometimes a plunger just won't cut it, and it's time to call in the professionals. However, with the right plumbing tools, many repairs can have DIY solutions. If you want to know more about what tools and techniques a plumber uses to fix the toilet, keep reading for a complete overview of the topic.
There are a variety of services that plumbing companies offer such as unclogging drains, fixing flush problems, and replacing old parts. Each of these problems requires a different set of tools to get the job done. For replacing or repairing a toilet like a pro you will need wrenches and pliers to work with the metal components of the toilet, as well as things like a plunger or snake for clearing drains, to start with. This article is focused specifically on the tools needed for toilet repairs and maintenance.
Best Practices for Repairing Toilet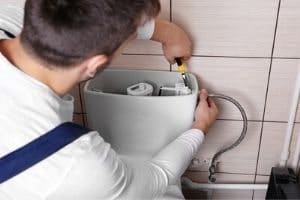 To repair the toilet yourself you will need to have the correct tools. These may include wrenches, cutters, and files. You should also be sure to have the correct replacement parts on hand if necessary. A lot of problems can be solved by simply replacing old and worn out parts.
To secure the parts to the toilet, you may need clips to hold things in place temporarily as well as screwdrivers and wrenches for forming stronger connections. If your toilet has a low flush pressure it is probably caused by the flapper.
Replacing the flapper regularly can solve these problems before they occur. If the toilet isn't running properly, it can be wasting water and running up your bills so it is important to stay on top of maintenance and repairs. Noises coming from the toilet are often one of the first signs that something is wrong.
The Best Tools For Unclogging a Toilet
If you've tried to use a plunger and it hasn't worked, don't worry! There are other tools for unclogging available that are used by professional plumbers. Keeping some of these tools around the house can reduce the number of times you may need to call a plumber. Clogged drains are caused by the build-up of dirt over time or some sort of large object flushed down the toilet that has become lodged.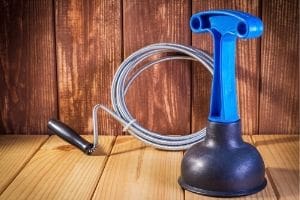 Paper and napkins should never be flushed down the toilet, and toilet paper can also be guilty of causing clogs. Liquid drain cleaners are very toxic and should be avoided at all costs. Try using an auger or snake to dislodge the clog manually. An auger is a metal device that rotates as it's pushed into the drain via the crank system for a powerful clean.
Replacing a Toilet Yourself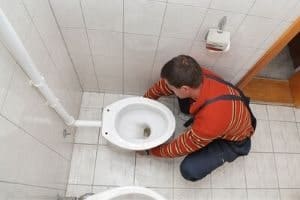 For toilet installation and replacement, it's usually best to leave it to the professionals. However, if you are planning on doing it yourself or you just want to know more about the process, there are several tools that can be utilized to make replacing a toilet go smoothly.
When you purchase a new replacement toilet all of the necessary components should hopefully be included with the box. Using a combination of wrenches, screwdrivers, and other tools, you should be able to replace a toilet yourself.
You will need the right kind of wrench to tighten plumbing connections, and you will also need clips to hold things in place temporarily and maybe even soldering materials and a file for cutting and smoothing down pipes.
About Valley Plumbing
Valley Plumbing and Drain Cleaning provides excellent craftsmanship and superior knowledge regarding all plumbing and drain services. Call today to find out more about what their team of professional plumbers can do for you.