Prevent Costly Plumbing Mishaps With Regular Drain Cleaning
Professional drain cleaning is more than just unclogging pipes. It is also an important part of plumbing maintenance that helps prevent many plumbing issues and their consequences. If plumbing is only given thought when it is causing problems, then it can get worse and more expensive. This article will share the benefits of routine professional drain cleaning and why homeowners should get it to prevent plumbing disasters.
Drain Cleaning Prevents Clogs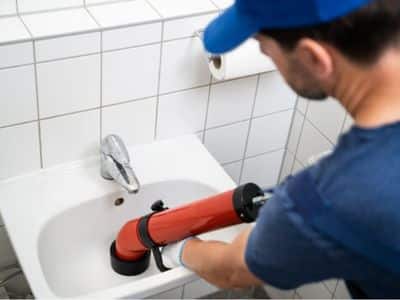 Regular drain cleaning prevents clogs by removing the buildup that may be caking the interior of the pipes. By preventing clogs, it can also prevent inconvenient signs of clogs like slow draining, foul odors, and water backing up into the sink or bathtub. Hydro jetting is a drain cleaning method using a high-pressure stream of water to break up clogs and remove buildup from pipe walls.
Professionals can use hydro jetting to remove buildup and prevent clogs, which has many advantages over chemical drain cleaning methods. Professionals do not recommend chemical drain cleaners because the chemicals that can help dissolve clogs can also cause corrosion that weakens the pipes.
Drain Cleaning Helps Lower the Risk of Flooding and Water Damage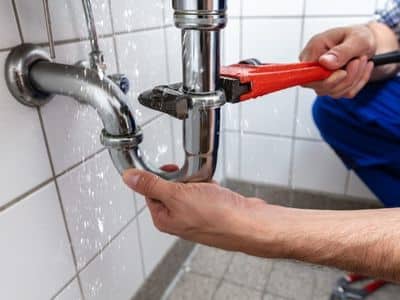 When a clog gets to the point that it has completely blocked a pipe, it may seem that it has nowhere to go, but if the lines have been weakened by age or corrosion, other plumbing disasters can follow close on the heels of the clog. Additional issues that clogs can cause are:
Leaks:

Pressure in the pipes can cause a breach in the line. Leaks usually start small and grow over time, but even the smallest leaks can waste significant amounts of water and cause flooding and water damage.
Burst Pipes: Pipe bursts can also occur due to the pressure buildup in the pipes from a clog and can also cause water waste, flooding, and water damage, but typically at a faster rate.
Flooding and Water Damage:

Flooding and water damage can result from water backups, leaks, and burst pipes, which can cause significant property damage and lead to more costly repairs and cleanups.
Drain Cleaning Makes Expensive Repairs and Cleanups Less Likely
Regular drain cleaning is vital to plumbing maintenance and can help reduce the need for expensive repairs and cleanups due to clogs. By keeping drains clean on an ongoing basis, homeowners can help prevent blockages from occurring in the first place, resulting in fewer repairs down the road and less risk of flooding and other costly plumbing disasters.
Regularly cleaning drains will also help homeowners avoid the costs associated with hiring a professional plumber to carry out emergency cleanups or repairs, which can be expensive compared to routine drain cleaning visits. So if homeowners want to save money, time, and hassle in the long term, routine drain cleaning is essential to their plumbing maintenance plan.
About Valley Plumbing and Drain Cleaning
Valley Plumbing and Drain Cleaning is a family owned business serving West Jordan, UT, and the surrounding communities since 2011. They provide honest pricing, superior customer service, and 24-hour emergency service. Call them today for drain cleaning services in West Jordan, UT.