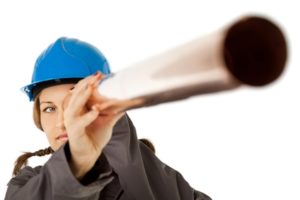 Bathroom repiping is a topic that isn't widely covered enough yet on the web. There are some common misconceptions and beliefs about the amount of time that goes into getting the job done, and today I plan to address that. I will go over the basics of bathroom repiping and explain just how long it may take to accomplish.
The first misconception is that plumbers can get any job done in about an hour. This is false beyond belief, for the most part. Although some plumbing jobs are quick and simple, repiping is not. Just like any other job there is a due process that must happen for the job to continue. Steps such as inspection, testing, the tear-down and the reassembly each must happen for the job to come to a finish.
Aside from the process involved, another major aspect that must be taken into consideration is the size and dimensions of the bathroom. It may seem like common sense, but the actual size of the bathroom and the placement of the pipes, play a critical role in determining how long the service will take. Smaller bathrooms with pipe access panels are typically the quickest to get done, while bathrooms that are either too large or too small may take longer.
Another factor to consider is where the bathroom is located in the house and if it's not on the ground floor. Some apartment complexes, multi-home units and bigger houses have bathrooms that are just in odd places or on a second or higher floor. These factors can play a large role in determining the length of time for repiping. In general, no two homes are exactly alike so times will vary.
Overall, the time it takes to complete bathroom repiping depends on multiple factors. The biggest ones being the size and dimensions of the bathroom as well as the location within the home. Other factors may not be known until the plumber fully examines the area to be repiped.
Is your bathroom in need of a full repipe? Call Valley Plumbing today at (801) 487-4770 for the best services in Salt Lake City!