For any homeowner, keeping your plumbing system in working order is a top priority. At Valley Plumbing and Drain Cleaning, we have a team of expert plumbers standing by to assist with all of your plumbing installation and emergency repair needs. We have a trusted name in the community, and our name precedes us. Give us a call if you have any plumbing issues and let our experts assist.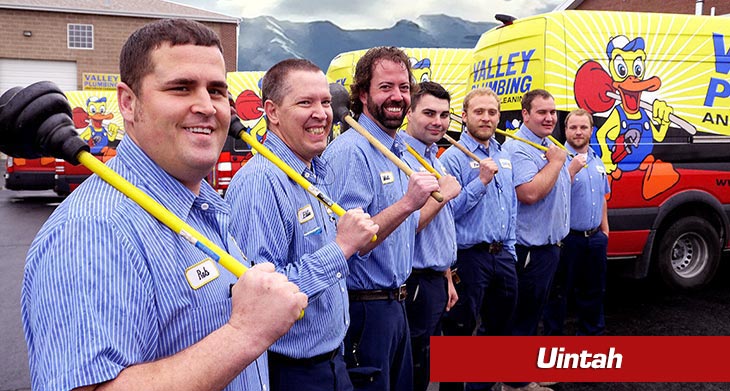 Are we the right ones for the job? Look at our customer reviews and see how happy our clients are.
Signs You Need Water Heater Repair or Replacement
The following symptoms indicate the need for water heater repair or replacement:
Fluctuating water temperature
Discolored or rust-colored water
Running out of hot water too fast
Noisy water tank
Corroded or leaking tank
If you're having water heater trouble, trust a professional to provide the right options for repair or replacement. At Valley Plumbing and Drain Cleaning, we will always recommend the most cost-effective solution for you.
You Need a 24 Hour Plumber… Now!
Here's how to tell if you need a 24 hour plumber:
If you have any type of sewer issues -- especially if it is backed up -- call a plumber right away.
Any type of flooding has the potential to damage property and cost you loads of money. Nip it in the bud and call a 24 hour plumbing company to take care of your situation right away.
Lack of water in your household can be more than an inconvenience, it is a hygiene issue as well. Get it taken care of immediately.
Burst pipes are always a pain to handle, but they should not be ignored. If you have a burst pipe, call an emergency plumber for immediate repair.
Plumbing problems can be a financial inconvenience. Use our coupons to help ease the burden.
Hot Water Heater Replacement
If your hot water tank is on its last leg and needs to be replaced, call our expert plumbers. Water heater replacement is not a job to be taken lightly! Let our professionals help and ensure the work is done properly. Our experts will provide you with a range of options, from tankless units to conventional as well as determine the right size system for your home. Count on Valley Plumbing and Drain Cleaning for all of your water heater repair and replacement needs!