If you have ever dealt with an unexpected plumbing problem, you know how stressful it can be. While you can't avoid plumbing issues over time, you can get them resolved quickly - or prevent them from surprising you. Valley Plumbing and Drain Cleaning is your local Tyler plumber committed to ensuring your peace of mind. We use safe methods, the latest technology, and accurate workmanship to eliminate the problem.
Our customers enjoy:
24-hour emergency help
Upfront pricing
Professional plumbing diagnosis
Accurate workmanship
Tailored solutions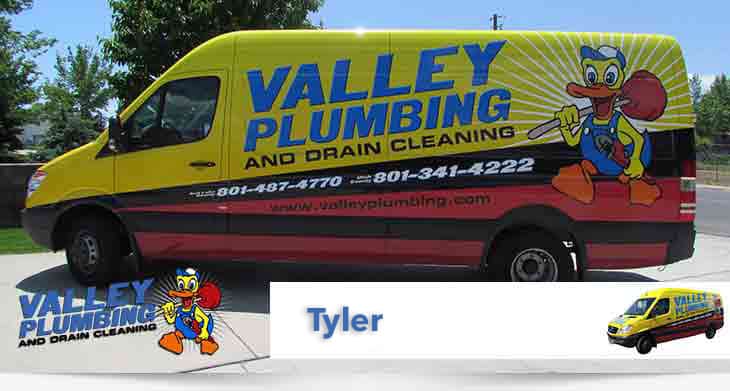 Fast Emergency Plumbing Response
Plumbing emergencies can happen at any time. When the unexpected happens, Valley Plumbing and Drain Cleaning is here for you around the clock. You will always get a live answer when you call. Emergencies involve immediate threat of water damage, such as burst pipes, overflowing toilets, and leaking water heaters.
Drain Cleaning Done Right
Repeated drain issues may point to problems farther in the sewer line. If you notice recurring clogs, foul odors coming from the drains, or wastewater backing up - these are signs that your sewer line needs to be inspected. There may be something blocking the line, or there could be pipe damage.
We use video pipe inspection technology to get a better idea of the problem. You can view with us in real time as we take a look into your sewer line in search of the source of the problem. Often we discover heavy corrosion or grease build-up; other times the problem is due to tree roots or cracked/leaking pipes.
Depending on the extent of the problem, we will carry out drain snaking or hydro-jetting services. Drain snaking cuts through blockages, creating an opening for water to flow through. Hydro-jetting is used in cases of heavy buildup such as corrosion. Give us a call to discuss your drain problem and we'll review your options.
Water Heater Solutions
Wondering whether you should repair or replace your water heater? A professional inspection can help you determine the best course of action. In general, if your water heater is over 10 years old and experiencing recurring problems, it is often a good idea to have it replaced.
If you decide to get a new water heater, we will help you during every step of the installation process. We will recommend the right sized unit depending on your hot water demands and your budget. Then we will install your new water heater properly and make sure it is working efficiently right from the start.