Plumbing fixtures are something most of us take for granted, until something goes wrong. Leaking hot water tanks, slow drains and burst pipes are just a few plumbing issues that can occur without much warning. Luckily, Valley Plumbing and Drain Cleaning has expert plumbers on call 24 hours a day to help with your plumbing emergencies. Give us a call to discuss your needs today.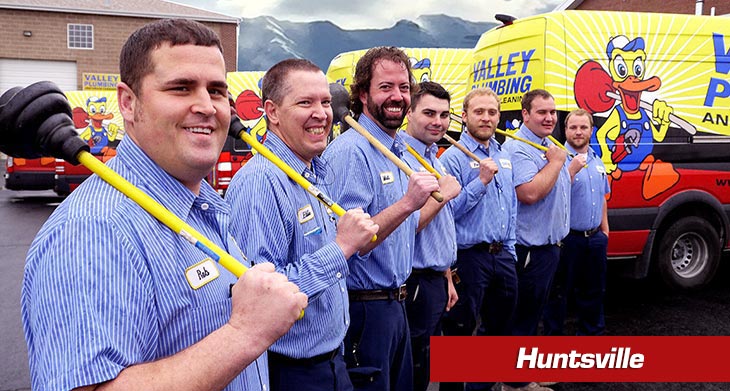 Why choose us? Read our customer reviews and see why we are at the top of the list.
Around the Clock Plumbing Services
Plumbing problems can occur at any time during the night or day. If your water heater fails suddenly or you suspect a gas leak, you need the help of a 24 hour plumber. Valley Plumbing and Drain Cleaning provides around the clock emergency plumbing services. Give us a call for immediate service if you are experiencing any of the following plumbing issues in your home:
Burst pipe
Backed up sewer line
Gas leak
Overflowing toilet
No hot water
Symptoms of a Clogged Drain
Blocked drains are usually easy to spot. Signs that you have a blockage in your sewer line or drain include:
Sewage backup or flooding near a drain
Frequently recurring clogs
Foul odors coming from a drain
Slow water drainage through a clogged bathroom sink, shower, or tub
Several drains that clog simultaneously
If you notice any of these signs, it's an indication you need professional drain cleaning services. The drain experts at Valley Plumbing and Drain Cleaning provide safe, effective clogged drain solutions. Give us a call to discuss your needs and restore the safety and comfort of your home today.
Save on your next plumbing or drain service when you take advantage of our special deals!
Expert Water Heater Maintenance & Repair
Proper water heater maintenance ensures your water heater works properly without issues. It also helps to:
Optimize your unit's lifespan
Prevent costly defects
Ensure optimal energy efficiency and low running costs
If your water heater isn't producing sufficient hot water or is showing other signs of malfunction, we will assess your system and recommend a solution that fits your needs and budget.
Your subscription is not active
Please visit the admin site to re-activate your subscription