With the popularity of smart home hubs growing in recent years, people can now use their smartphones to control their TVs, their home security systems, the temperature in their homes, the lights in their homes, their ovens and more!
With everything else in the house becoming automated and digital, doesn't it make sense that your shower should be too? Read on to learn more about how you can get your own automated digital shower, with a couple bathroom plumbing adjustments.
1. Setting up Your Smart Home (And Smart Bathroom)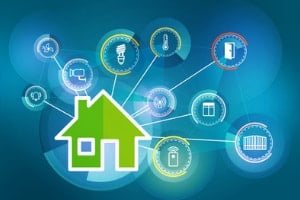 In today's day and age, having a smart home is no longer a dream out of a science fiction movie.
Smart Home devices, such as the Amazon Echo and Google Hub, are top-selling holiday gifts because they promise the ease and convenience of being able to control a number of appliances in your home.
With a smart home set up and digitally automated fixtures, you could turn your bathroom into your own personal oasis. Your shower and bathtub, your sink faucet, even your toilet can all have features that make the room more relaxing.
This way when you come home from a long day of work and unwind with a simple "hey, Google…" All you have to do is have the digital appliances and fixtures installed, then connect them to your smart home hub.
2. Unwind in a Digital Shower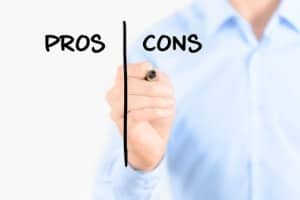 Admittedly, installing a digital shower isn't as simple as just calling up a plumber and replacing your shower.
There are a variety of different features to choose from, so it's important to do your research to get the perfect shower for you.
If you're the kind of person who just enjoys soaking in the bath after a long day of work, for example, there are 2-in-1 shower tubs that can easily switch from tub fill mode to shower mode. If you want to be able to start running the shower, or adjust the temperature, before you even enter the room, then a shower that can be turned on via a smartphone app, or remote.
Want to create a soothing, spa-like atmosphere in your shower? In that case, you'll want a shower with built-in music and chromotherapy, or color light therapy. There is a digital shower out there for everyone; you just have to find it!
3. Making The Most of Your Shower Head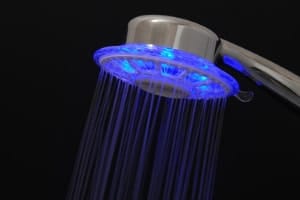 If you're going to have automated shower plumbing installed, why not have a new shower head installed with it?
Adjustable tile shower heads, or body sprayers, are one popular option with automated systems.
They are an especially good idea for people with recurring injuries since they can be adjusted to spray different areas of the body.
Rain showers are a good option for a spa-quality shower. Installed directly overhead, a rain shower gives the relaxing feeling of standing under a warm rain. Paired with soothing music, this makes for a wonderful spa experience, right in your own home!
Call Valley Plumbing today to speak with a plumbing professional about installing automated shower plumbing in your home! Give us a call at (801) 341-4222 for service in Salt Lake City. Don't forget to share this article with your friends and loved ones who might be interested in automated showers for their own homes!